Dear Lord, I am a Keurig freak. Let's just get that right out there. I've written about my love of my Keurig before, and since that time I've only grown to love it more. I am an official K-Cup addict, always in search of my perfect K-Cup.
I said to myself, "Collette," (which is what I call myself, even though that's not my name), "why not do a post about your favorite, most perfect K-Cups?"
[one_half]I'm not one to argue with me, so without further adieu, I'd like to introduce you to my perfect K-Cup varieties. I'm including the links to buy my favorites via Amazon if you so desire.
If you click through I'll get a small commission on your purchase. (Very small. Lord have mercy…so small.) I will mentally thank you.
I'd like to thank you proper, the way my Momma taught me. But I don't know your address.
If you have a favorite K-Cup  I should try, let me know! I LOVE to try new K-Cups. My dream would be to get locked in a K-Cup factory with nothing but a Keurig, thousands of varieties of K-Cups, and… James Spader.  Here are my faves, in no particular order.
1. Donut Shop K-Cup. You're not getting anything fancy with Donut Shop, but if you want a solid cup of coffee that's not too strong and not at all watery & weak, Coffee People Donut Shop is for you. They are priced very reasonably, which is probably why it's one of the bestselling K-Cup brands. I always have Donut Shop K-Cups in my coffee arsenal. It's one of those K-Cups you can count on.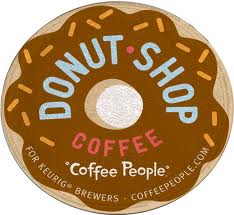 2. If you like your coffee bold, you're going to want to try Green Mountain Dark Magic K-Cups. I enjoy really strong coffee, but I don't like it to taste like it was made my a hobo in an empty bean container over an open fire. Dark Magic is surely bold enough to get your blood pumping without making you feel like you could run to work – in your high heels. It's never bitter, by the way. I dig me some Dark Magic sometimes.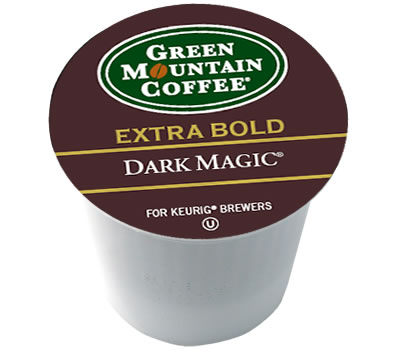 3. I was first introduced to Gloria Jean's Hazelnut K-Cups when I was given a variety pack of K-Cups with my Keurig. I didn't know then what the hell a hazelnut was, or why I should want to taste it in my coffee. Truth time… I still don't know what the hell a hazelnut is. But, I do know it's straight up fantastic when it's in my coffee. You have to have Gloria Jean's Hazelnut K-Cups in your house, even if only to make your place smell like Heaven before company comes over. (Because yes – the smell of this stuff brewing is AMAZING.)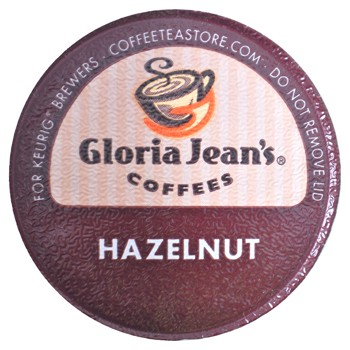 4. Every house has to have a breakfast blend K-cup. It's the Keurig law. Look it up. For the money, Green Mountain Breakfast Blend is my favorite. It's a pretty mild coffee, so anyone will enjoy it. It's not too harsh, and blends well with lots of flavored creamers, if that's your bag. You especially want Green Mountain Breakfast Blend around when guests are staying over. All the most decent humans have it.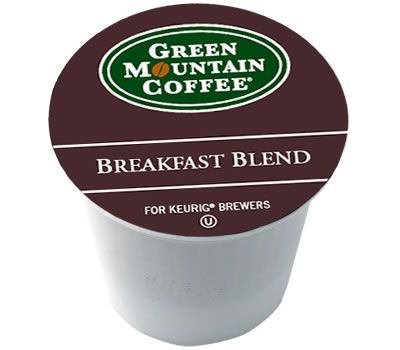 5. Because I love my son (the amazing kid who gave me my Keurig), I'm going to include something he says we must never be without… and it's not coffee. Grove Square Hot Cocoa K-Cups. I'm not going to lie to you – I'm not a hot-chocolate fan. But, my teenager and his girlfriend SWEAR by this stuff. They love it harder than a goat loves a stump. We'll have to take his word for it, because he's awesome.)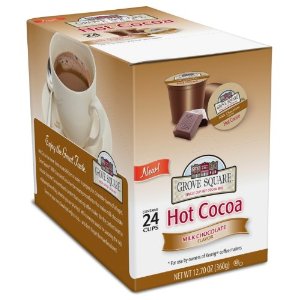 This is by NO means an exhaustive list of my perfect K-Cup varieties. Not even close. But, all this talk of coffee has me wanting to stop writing and start brewing. Never mind it's almost 10 PM. Never mind I'm nearly one-hundred years old and if I drink coffee before bed, I might have a tiny heart attack.
THAT'S how much I love my Keurig AND my K-Cups!
Happy brewing, and if you liked this post OR you are all hopped up on caffeine-induced kindness, please share on Facebook, Twitter, Pinterest, and by taping a note on your neighbor's front door. Lord loves a sharer, and so do I.