I hate shopping. I'm all about doing as much of it as I can online. Today's Walmart deals are some great ones I can grab online, and when I use Ebates as my launching point, I can save even more! (Right now it's at 2% – but every penny counts, right?)
The things I've found for today's Walmart deals are things you could hold on to for Christmas and use as stocking stuffers.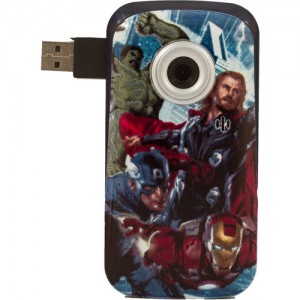 Pop! Fortune Lip Gloss Set, 7 pc – Was $4.88 – Today $2.50
Lotta Luv Beauty Lip Pop Pals Beauty Set  (Lots of variations) – Was $9.88 – Today $2.50
The Color Workshop Stamp of Approval, Nail Art Set – Was $9.88 – Today $5.00
Barbie Hair Chalk Doll – Was $21.97 – Today $15.03
Avengers Kids' Digital Camcorder – Special Buy $7.99
Happy Shopping!