I don't know what is with me lately, but I can't get enough of shades of purple. Maybe it's because I'm almost a hundred years old and my veins are my muse.
All I know is that every time I see something that features some of the many lovely shades of purple, I feel happy way down deep in my purple heart.
(Disclaimer: I don't really have a purple heart. The only brave thing I've ever done was give birth to two children with gigantic heads and abnormally large shoulders without an epidural.)
1. If you can look at this fingernail art in these delicious shades of purple without wanting to paint your nails right this second, you should see a physician. From Chloe's Nails, feast your eyes upon fabulousness. (You're a fingernail goddesss, Chloe.)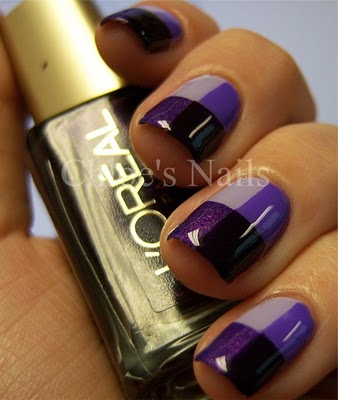 2. I'm almost positive nothing would make me happier right now than to own this purple Garbo Sofa from FunkySofa.com. Nothing except a magic pony, that is. Nothing beats a magic pony.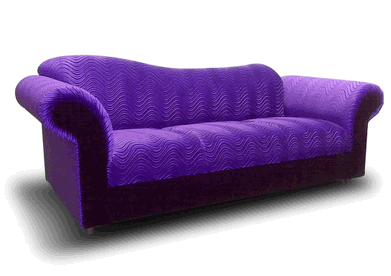 3. I seem to have my brain on smoothies lately and the universe must definitely want me to enjoy them because they're EVERYWHERE. This purple beauty from Babble makes me want to get some mango and acai and blend it the hell on up. Note to self: figure out what an acai is.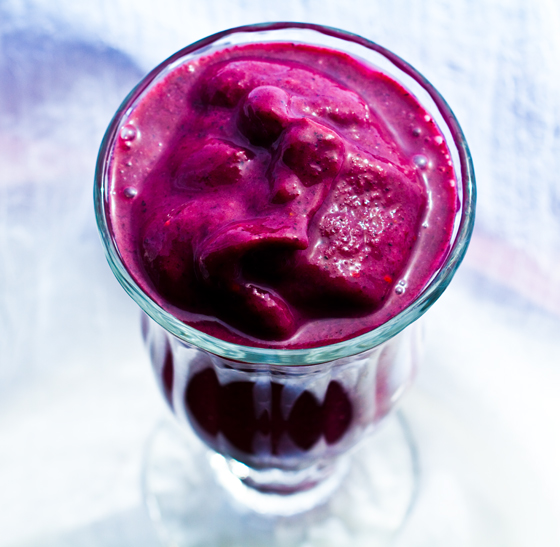 4. Lavender delights me. The smell is something so unique and relaxing – I adore it. I found the how-to for these pretty lavender wands from Happy Valley Lavender.  No – I do not have the first idea as to what I would do with a lavender wand, but I'd figure out something. Maybe I'd give it to a purple-loving witch friend for her birthday. What? She knows how she is.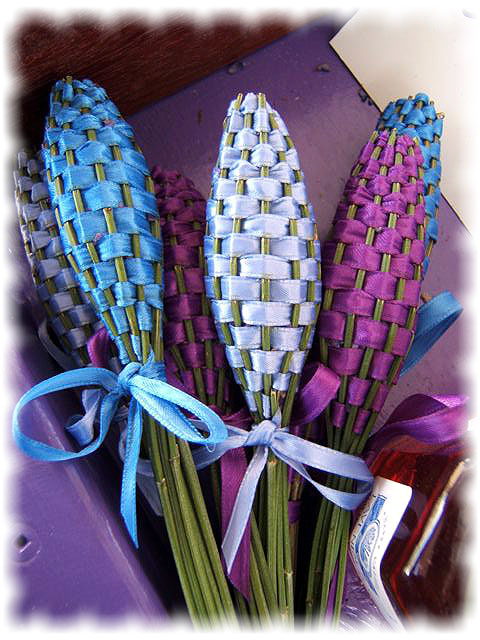 5. There is something so magical and hopeful about beautiful doors, isn't there? I think it's because your imagination creates a story about the life just on the other side, or the kinds of interesting people that may have passed through in years before. This weathered purple door captured by Sebastian Partyka in Warsaw really sets sparks my curiosity.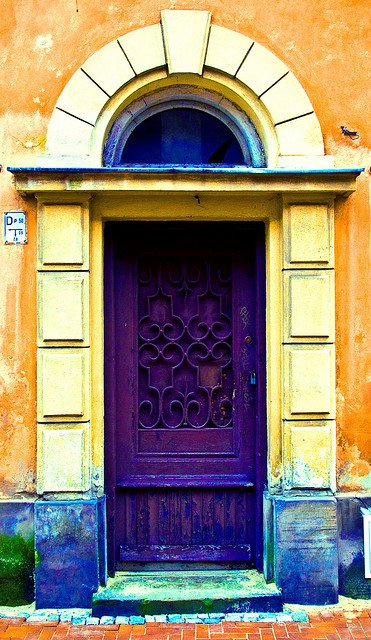 6. Purple eye shadow can either look amazing – OR – like you have been badly beaten and need a restraining order. The tips on Make-Up Access can help make sure no one calls the police on your behalf.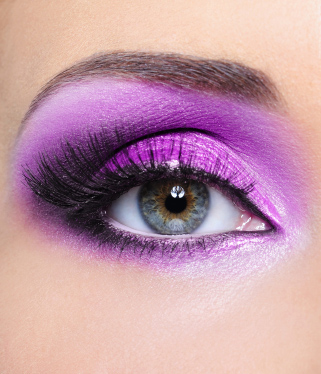 If you've enjoyed this article, my crystal ball tells me you'd also like to see all the crazy cool crafty things some smart people have done with Mason Jars. People way smarter than me.