I am drinking the Mason Jar Kool-aid! I swear to you I had a dream last night that I was being chased by Martha Stewart who wanted to share her Mason Jar ideas with me…and also stab me in the kidney with a hand-crafted shank she'd made from crisp autumn leaves and re-purposed light bulbs.
In other news, Martha Stewart scares me a little.
I can't help loving Mason Jars and every time I find some person online (obviously smarter & more creative than me), I am delighted by the ideas they come up with for using these jars.
Once you've checked out these 10 Mason Jar ideas, you'll want to see 5 Easy Mason Jar Crafts for even more Mason Jar awesomeness, and… and… AND… visit my newest website baby www.MasonJarCraftsBlog.com. You'll dig it. I know this.
1. My Greenbrae Cottage has a fantastic tutorial for painting Mason Jars in order to make them look like they are vintage blue. Aren't they absolutely delicious?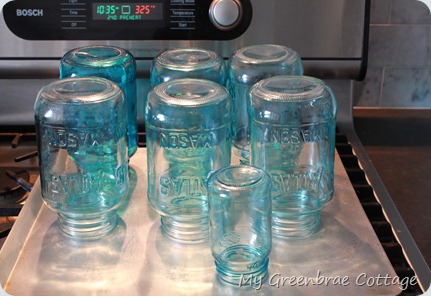 2. This idea to turn a plain Mason Jar into a super cute way to hold utensils for a party is from A Soft Place. My mind wanders to all the possibilities!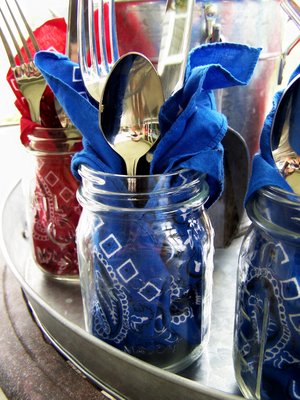 3. These gumball filled Mason Jar gifts are just beautiful pops of color. The 2 Clever Blog says she gives them each year to teachers, bus drivers, crossing guards, etc. Her blog is named appropriately because she's definitely 2 clever!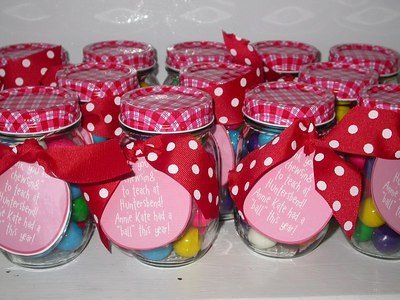 4. The Pleated Poppysays she hearts Mason Jars and I'm inclined to believe her. She shows off lots of the crazy cute ways she uses Mason Jars…which makes me feel like a zombie sucked my brain because I didn't think of 85% of them myself.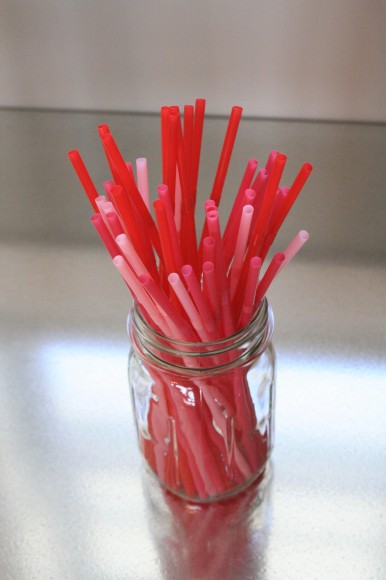 5. As a Hillbilly American myself, I am completely offended at these Redneck Wine Glasses aka Hillbilly Crystal made from Mason Jars. Okay. I'm not really offended. Any website called Sweet Tea with Cindy is too Southern for me not to love.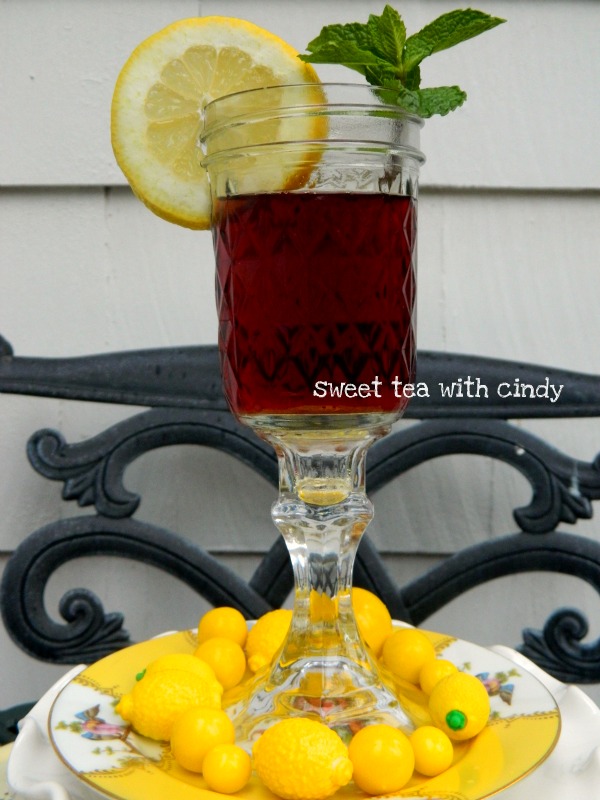 6. I don't care who you are, etching Mason Jars seems like the right thing to do. This tutorial on Sense & (Non) Sensibilityis very well done and I think what she's done amounts to Mason Jar loveliness.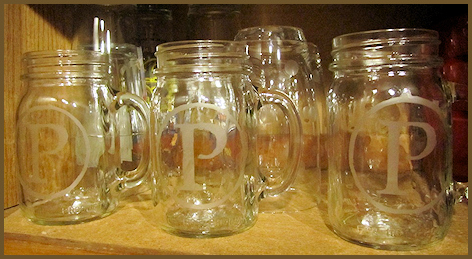 7. These Mason Jar terrariums from Rae's Little Garden make me want to give it all up and go into the Mason Jar farming game. I don't think I could grow regular corn in them, but maybe those tiny little corns that are on salad bars that I never eat because I don't understand what the hell they really are.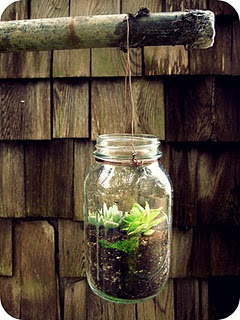 8. This little Mason Jar hanging vase is so sweet, it makes my teeth hurt. The
Crafty Little Gnome
says it cost her exactly none dollars and none cents to make. That makes it ever sweeter. Now I won't need to eat a brownie for lunch. (I won't need to, but we all know I will anyway.)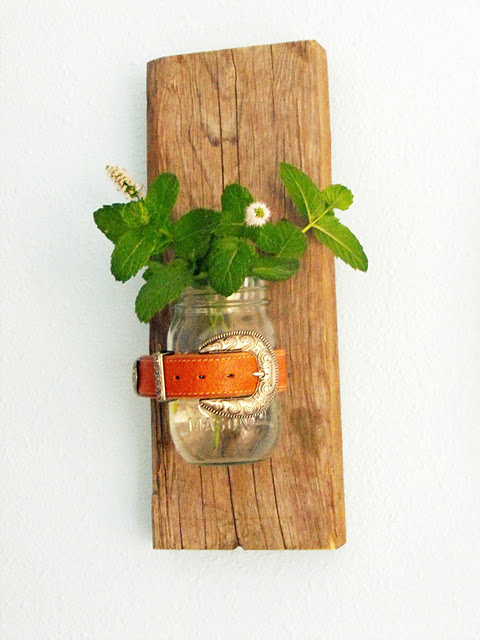 9. Pollyanna Reinvents captured a fairy in her jar. This delights me. I'm going to open a jar and put it outside on my balcony right now. But first, I'll run to the Walmart for some Fairy Chow. I think Purina makes it.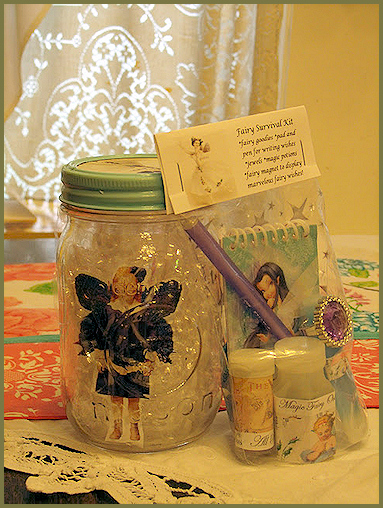 10. I found this incredibly adorable Easter Mason Jar centerpiece craft at The CSI Project. It's by Larissa at Just Another Day in Paradise. I've personally always found the notion of a giant bunny with a basket full of boiled eggs and chocolate creeping around my kids while they slept  a little objectionable. I'm loving these bunny adorned Mason Jars, though. Truly.