Is it weird I am currently obsessed with hemp bracelets? Does that make me sound a little like Woody Harrelson or Stoner-Guy-You-Knew-In-College? I can't help it. I love the look of really cool hemp bracelets, and I have decided I want to wear them by the dozens this spring and summer.
Here are some of the most awesome hemp bracelets I've found on Etsy, in no particular order. If you have a link to some hemp bracelets you want to share with me, leave me a comment. 🙂
Now…let's hemp it on up!
The beads in this beautiful hemp bracelet from Etsy seller HighOnHemp really sucked me in. So pretty! The listing says they are Blue Indonesian glass beads. I have never heard of such a thing, but I have decided I love them so much, I am going to start a new group called Middle-Aged Women Who Love Blue Indonesian Glass Beads. It's going to be a huge hit. Naturally.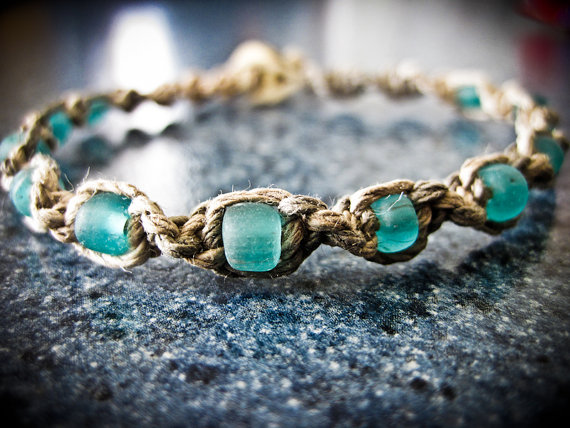 This is just a plain, red, hemp bracelet. But, I love it. I think I'd like to have one of these in every color I can imagine. Red is a favorite color for me. I think it's because red is the color of Lucille Ball, from whence cometh my strength. This bracelet is by Etsy seller xPeppyandBellex.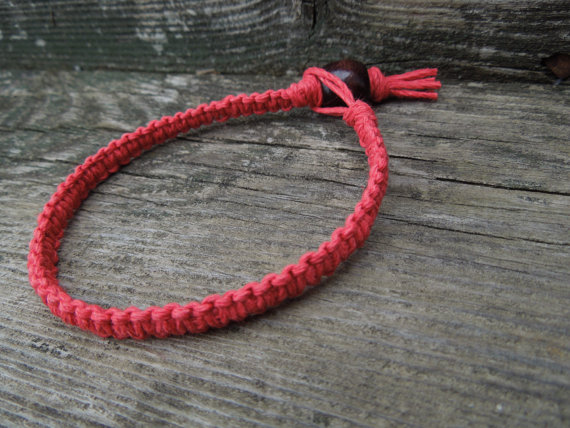 I am a Mother. I have two kids … that I know about. It is my firm belief they should buy me things that say "Mom" on them at every available opportunity. (But not those kitty-cat sweatshirts that say Mom. I would sooner light my ear lobes on fire.)  I love, love, love this hemp bracelet because it's pretty, and it says Mom. If it said Second-Cousin-Twice-Removed on it, I would still think it's pretty, but I probably wouldn't want it as much. It's from Etsy seller HempLady4u.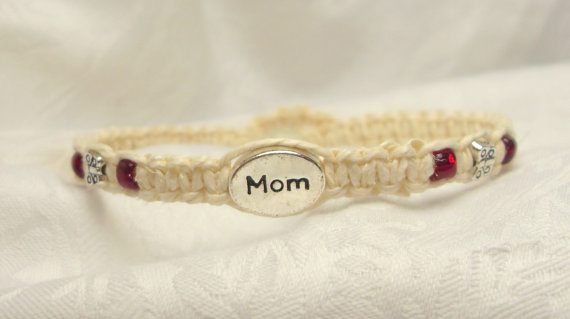 I totally like this lucky penny hemp bracelet by Etsy seller SoBeautifullyBroken. The idea is that you wear the bracelet until it wears off, and then your wish will come true. I am going to wish for more wishes… and also that Moonpies melted in the microwave (because that's the right way to eat them)  will no longer be fattening.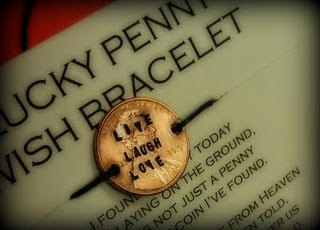 I really like the simplicity of this silver eternal circle hemp bracelet from Etsy seller psihandmadeit. Maybe instead of buying wedding rings the next time I get married, I should insist on eternal hemp bracelets. That way I won't feel so bad when I "accidentally" throw it in the river after he "accidentally" forgets to not spend all night at Barbie's Tuck-A-Buck.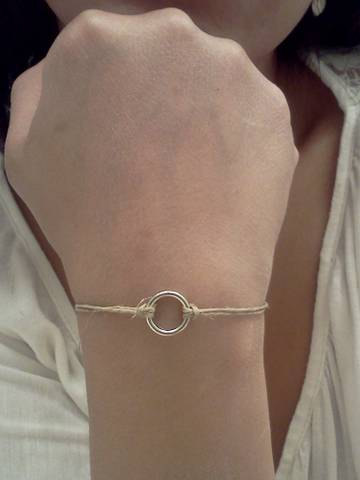 I am in true lust for this silver and blue hemp bracelet by Etsy seller Electric Penguin. Who wouldn't love it? I want to wear it right now… on the beach… at the Four Seasons in Lana'i, Hawaii.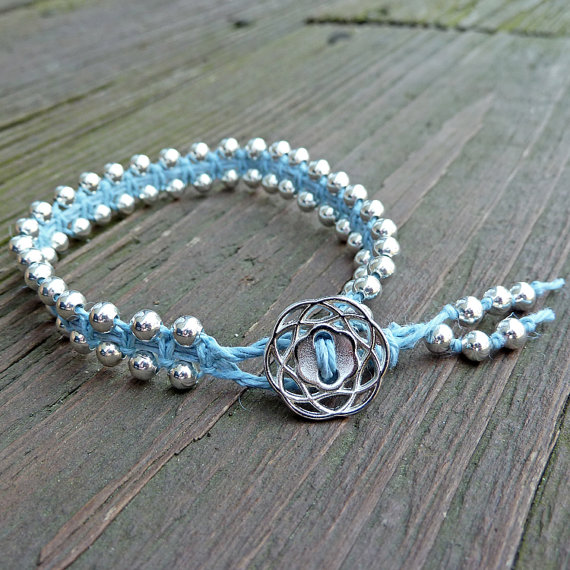 Isn't this Chan Luu style hemp bracelet ten kinds of adorable? By Etsy seller Pretty Story, I think it's just perfection. (PS: I had to Google "Chan Luu" because I am a loser.)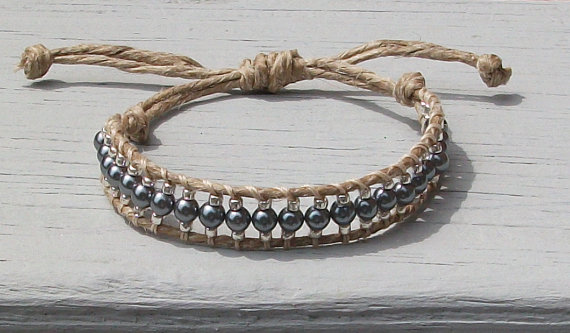 I am not a frog lovin' kind of girl…unless you count that one time I went on a date with a boy legally named Bubba who had TV Evangellist hair and wore Musk Oil like he was trying to win a musky contest. But, something about this little lampwork frog bead & hemp bracelet from Etsy seller psysub just delights my pea-pickin' heart. I desire it.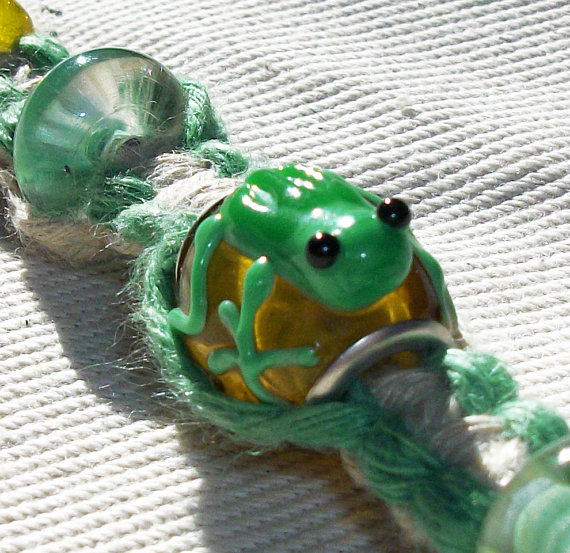 From Etsy seller Khemika comes this orange, brown, yellow hemp bracelet of awesomeness. It's so earthy, isn't it? It makes me feel like I might want to go hiking. In other news, I hate hiking. But, I LOVES THIS.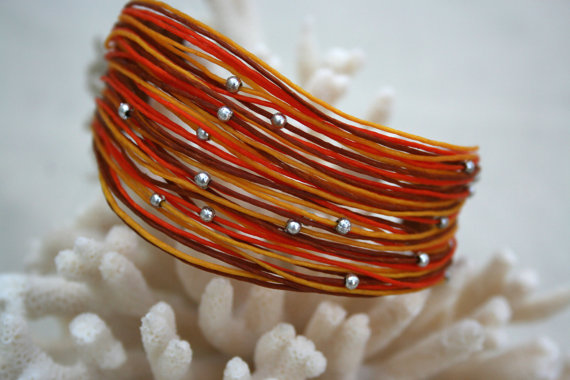 Etsy seller Satin Flowers offers this natural hemp and gold metallic cord cuff bracelet that is entirely too much goodness at one time. Tell me you don't love it!  (Don't really tell me you don't love it. That's just something people say.) I'm crazy for it.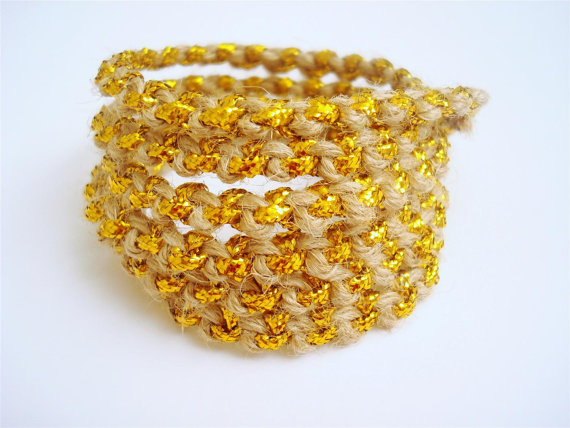 This turquoise and hemp bracelet by Etsy seller Perpetual Sunshine 111 makes me feel good inside, like if I'd eaten a ray of sunshine or swallowed a butterfly. (I would never actually swallow a butterfly because that would be mean. Please don't report me to Americans Against Butterfly Cruelty.)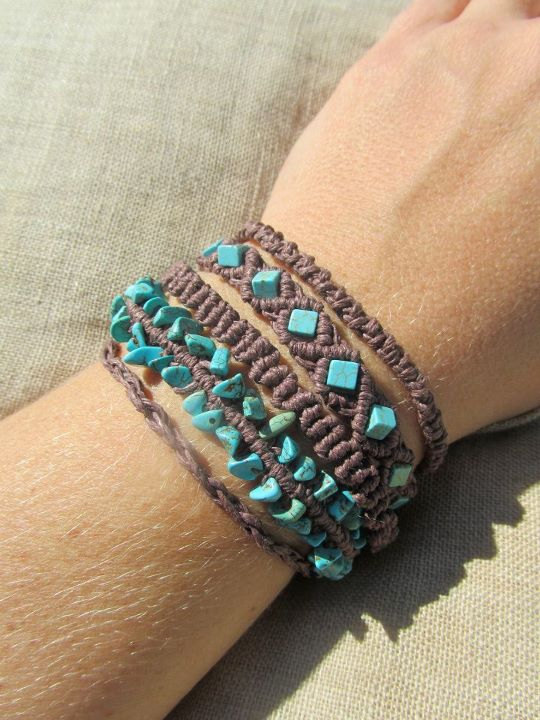 If you liked this post about hemp bracelets, I'm glad. I'd be super glad if you shared it on Facebook, Twitter, Pinterest and at the next family meeting you have with your in-laws.
Big Momcaster Love,