11. Recycled Lovelies makes these sweet little flip flop flowers and glues them on (there's that flip flop glue again). I think they're a simple and adorable flip flop craft. Do you?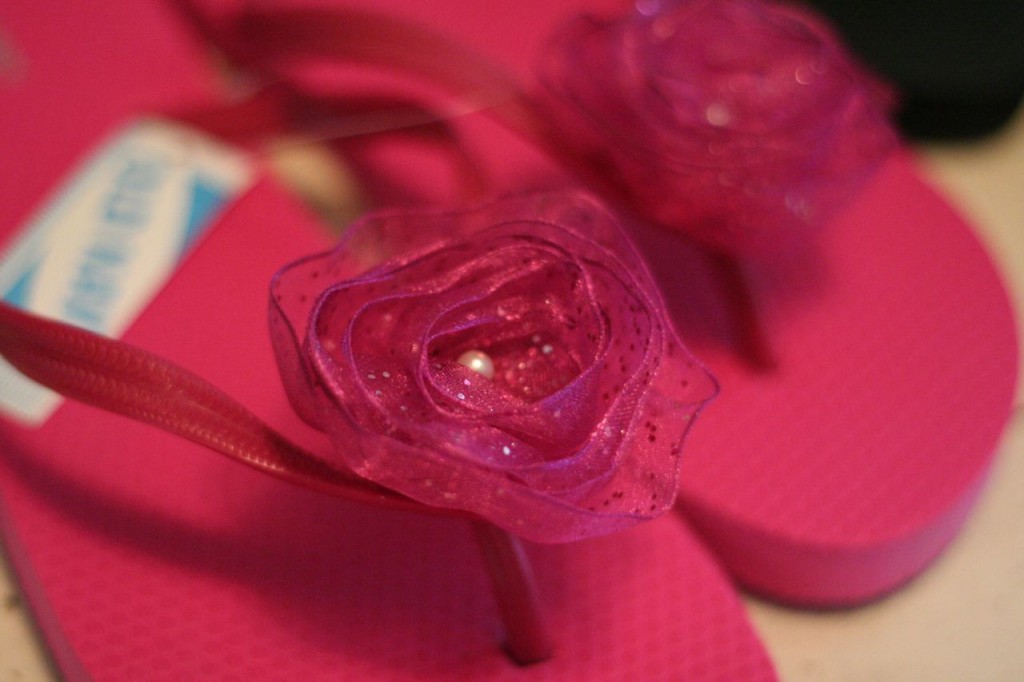 12. Stepping Thru Crazy decided to fancy up some plain flip flops for her little girls, and I straight up enjoy them. I must be a little girl on the inside…even though I am a hundred and eleven old lady on the outside.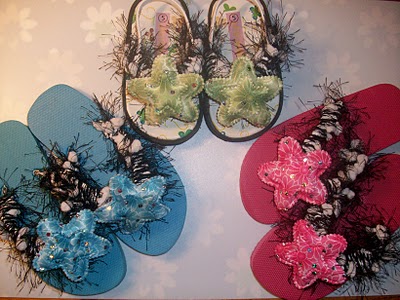 13. I haven't tie-dyed anything since…ever. Don't hate. Swell Designer shows you how to make a tie-dye flower flip flop craft. They are springy and sweet.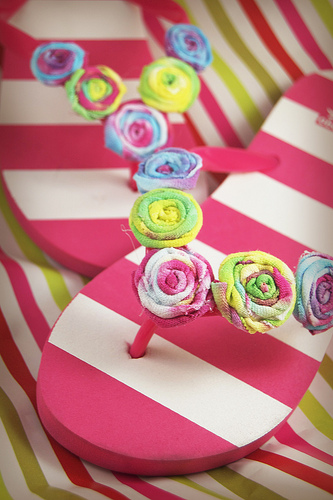 14. Grab yourself some Duct Tape and fancy up your flip flops, my friendo! That's what the Crafty Sisters did. How did someone manage to turn the same stuff that used to hold together my Daddy's truck together into something so pretty? Magic. I'm positive it was black magic.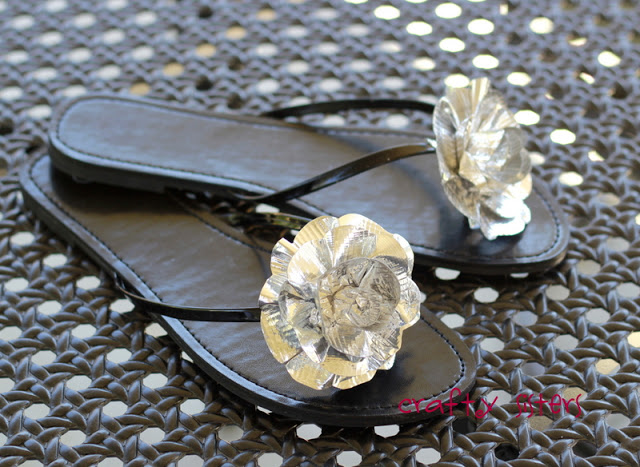 15. Flat glass gems + flip flops = easy awesomely adorable flip flop craft.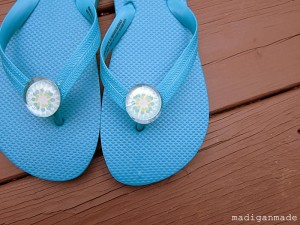 Hey, pretty blog reader person, have you seen my post on Alphabet Letter Crafts? You'll love it harder than a goat loves a stump.
If you liked this post, would you share it on Facebook, Twitter, Pinterest, and with those cousins you haven't seen since you were ten? I will appreciate it, and you'll lose 5 pounds. (Disclaimer: weight loss promise is probably a lie.)