How much do I adore tiny food? The correct answer is…I adore it way more than normal people probably should. I tell myself that tiny food is perfect for me because I can enjoy the most delicious foods in the big, wide, world and they'll be the perfect portion for losing weight.
What would really happen is that I would eat one thousand of these tiny foods. At once. Probably by the handful.
7 Tiny Food Yummies!
1. These itty-bitty, tiny cupcakes make me want to pet a kitten. That's how stupid adorable they are. The incredibly talented KristyLynn84 on Instructablesmakes them in THIMBLES! Are you kidding me? I bow to her tiny cupcake baking self. Yes, I do.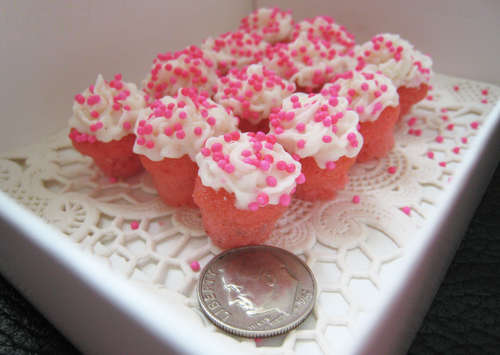 2. Breakfast is the most important meal of the day, and Saucy Sprinkles surely thinks it should be the tiniest. She created her version of tiny bacon, tiny waffles, tiny eggs, and sweet heavenly love – tiny croissants. I want to be as creative as her in my next life.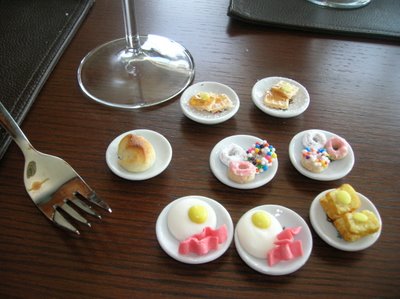 3. Diamonds are a girls best friend, so I think these tiny edible diamond-glitter hearts by Wilton are a girl's best boyfriend. Who knew you could purchase edible glitter hearts? I'm tempted to whip up a Betty Crocker clearance cake mix and straight up Bedazzle it. I'll invite you over. We'll enjoy it.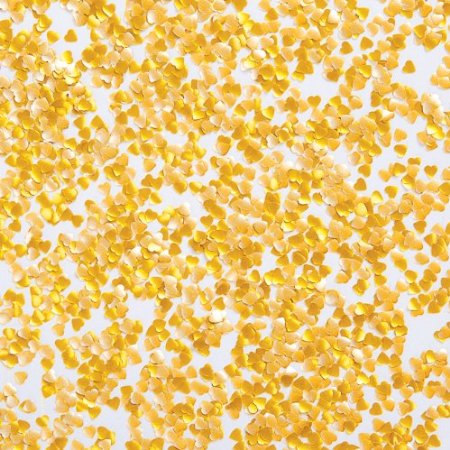 4. This, my darlings, is a Pepquino. Have you heard of it? It looks like a bitsy watermelon, but evidently they taste like cucumbers. BrandsFever will tell you all about it. The only thing he (or she) doesn't cover is how I much vodka it will take to spike it, and whether he (or she) should that thumb looked at by a trained physician. I'm concerned.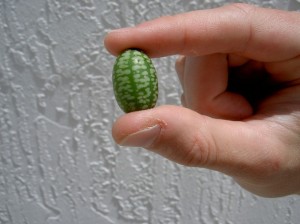 5. The Unconfidential Cook is a tiny food savant. I know this thing. She has an entire page of tiny food that is so deliciously precious, I feel compelled to want to befriend her so that I might be invited to her house – which I assume is normal size. Go to her site this instant and tell her she is the goddess of tiny.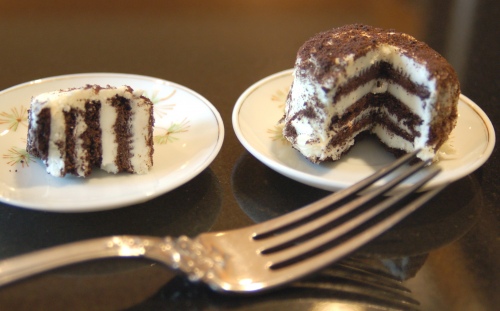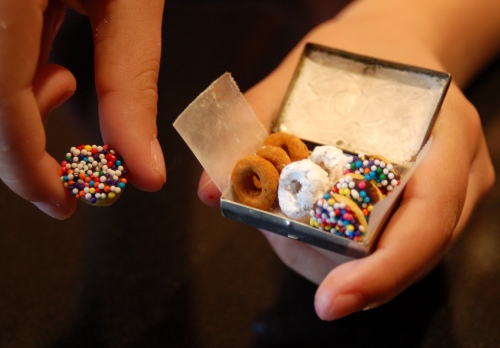 6. Bite size Poptarts! Well praise the Lord and pass the ammunition, kids. This is an awesome example of some tiny food goodness I could eat by the shovel full. Way to go, Top With Cinnamon!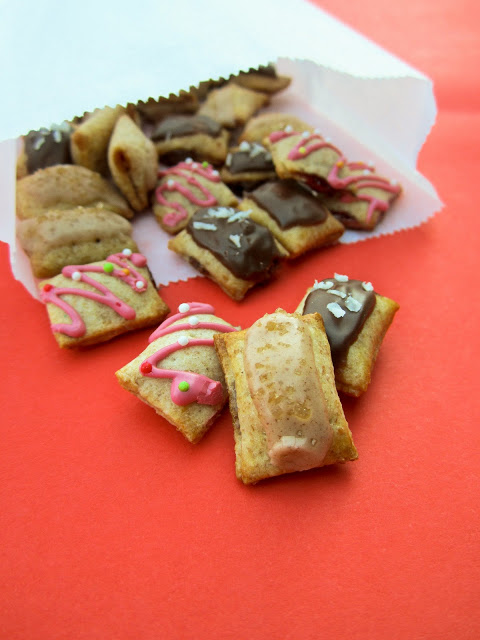 7. Tiny bacon cups filled with baked beans. Umm, yes please! From the book Bite By Bite: 100 Stylish Little Plates You Can Make for Any Party, this recipe is shared on the book's Amazon page and involves bacon, honey, and a mini muffin pan. This is bacony awesomeness.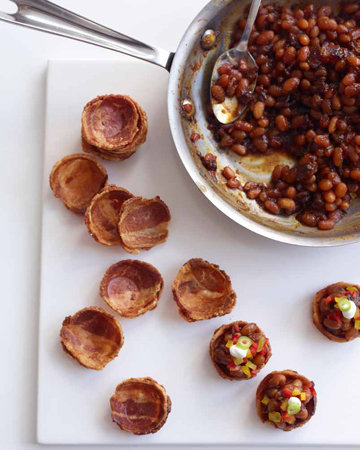 Did you like this post? Share it and something good will happen to you, or your money back. 🙂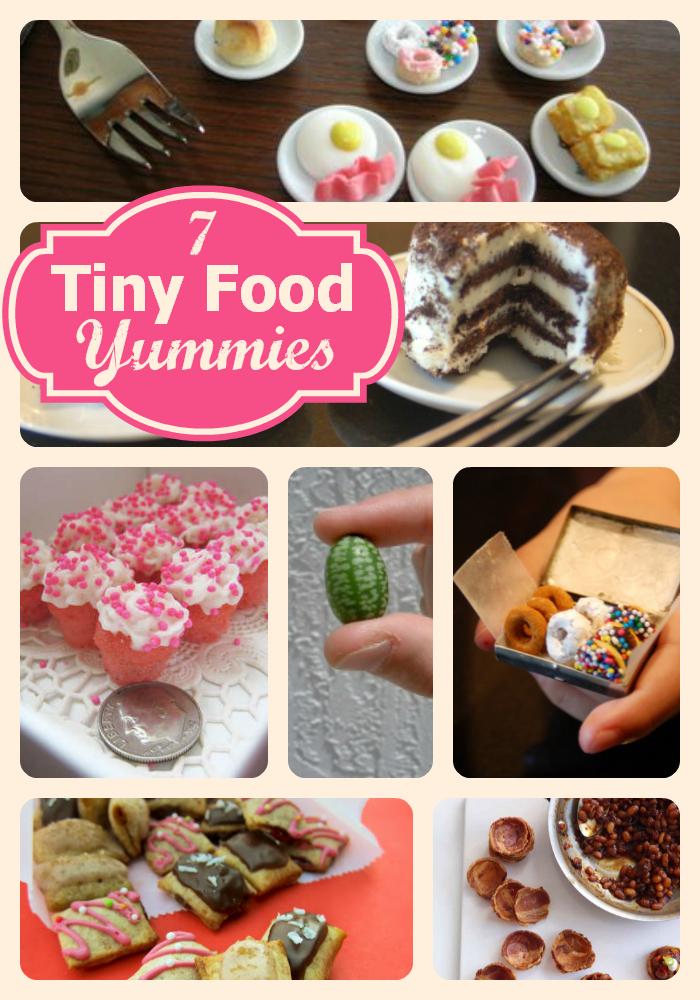 If you love tiny food, I suspect you may also love large food like these 3 Delicious Healthy Meals That Will Blow You Away. (Because you'll lose weight eating them.)