I love looking at all the innovative headboard ideas people have. Some of them are so simple, it makes me wonder why I never thought to make MY own headboard.
Let's be honest. I never thought of it because my brain is deficient in the DIY vitamin. I'm not fooling anyone. 🙂
8 Headboard Ideas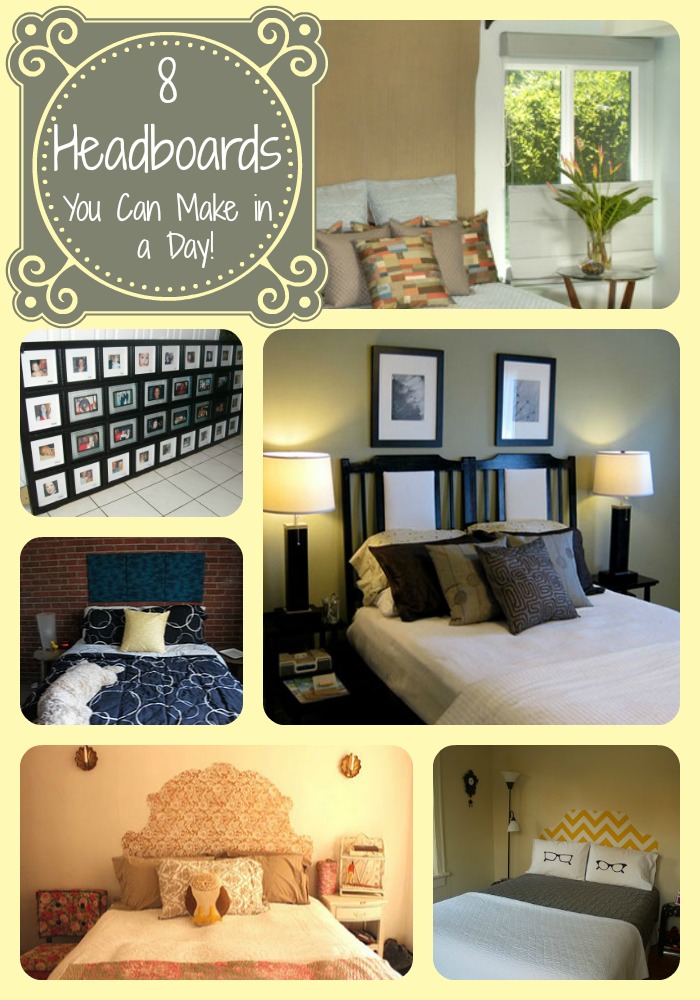 1. This huge King size idea for a headboard was created by "BamaGurl" of HeartsAbound, and  has a total cost of only $60. She says she bought the frames off the clearance rack at Kroger for a buck each. Just wow, BamaGurl. This is something to be proud of.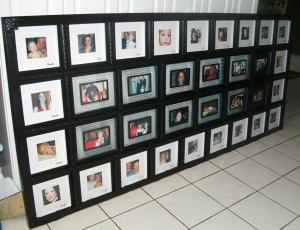 2. This mosaic headboard on Dollar Store Crafts was made using linoleum tiles and scrapbook paper. Very nice and inexpensive enough to change every season!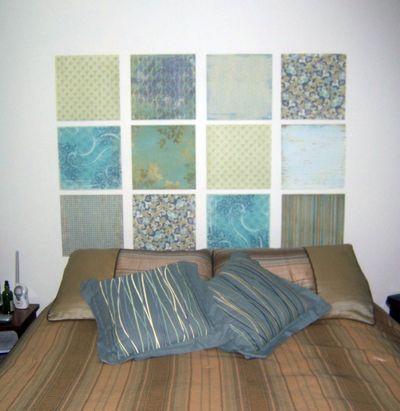 3. Living the Home Life made her headboard out of an old crib. I see so many old cribs for sale that aren't safe for babies any more, so this would be an excellent way to repurpose those. Bonus: she'll show you how she made over her entire bedroom for $82. Wow.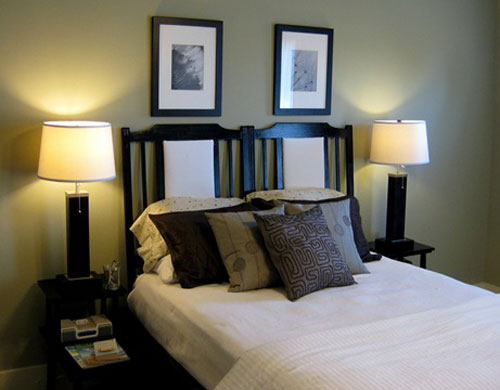 4. Jacqueline Zinn had a headboard idea and created one from fabric, starch and an iron. She ironed the fabric directly to the wall! Isn't that the most clever thing?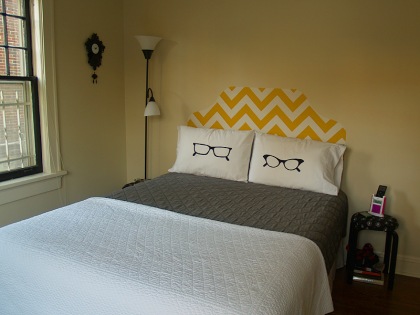 5. This idea for a headboard is simply a rod with curtains or drapes hanging behind the bed. Perfectly simple and perfectly lovely.
    contemporary bedroom design by san francisco interior designerSusan M. Davis
6.  I had to look twice at this DIY headboard. Believe it or not, it's made of masking tape! Nice job,  
Mad Mim
!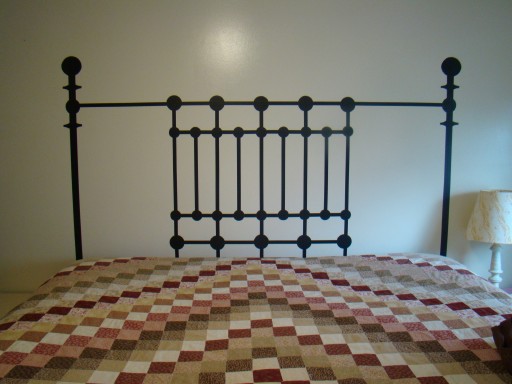 7. This next DIY headboard is some lace, newspaper, masking tape and spray paint. I think it's absolutely precious. Teacup Vintage tells you exactly how to do it. Be prepared to be wowed at how easy it is!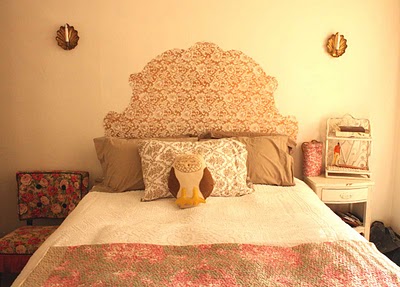 8. The Virginia Beach Housewife bought some plain painters' canvasses, fabric and made a really great headboard. The possibilities for customization here are endless.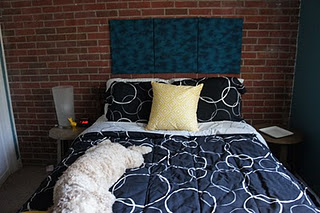 If you are a lover of the easy DIY Divine, you might want to also take a look at these insanely cool Mason Jar ideas or this chandelier made from wine bottles. So glad you're here, I hope you'll be back!