Until recently, I had no idea chicken coop designs were so trendy these days. Some chicken coops look better than most of the houses I've lived in. These chicken coops I found around the interwebs are proof of that.
My friend Mel has the prettiest little chicken coop in her back yard. That's because she has chickens, not because she just woke up one day and wanted to build a chicken coop. (In other news, Mel lives in the country so it's like she opened a McDonald's for foxes and raccoons.)
During the day Mel's chickens run around like… um… chickens. At night, they go into their poultry bedrooms and dream of whatever it is chickens dream about. I'm guessing Foghorn Leghorn. He's the chicken equivalent of Brad Pitt.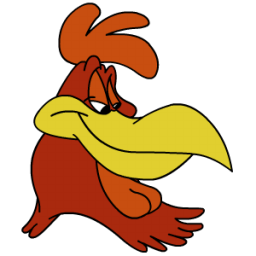 Chicken Coops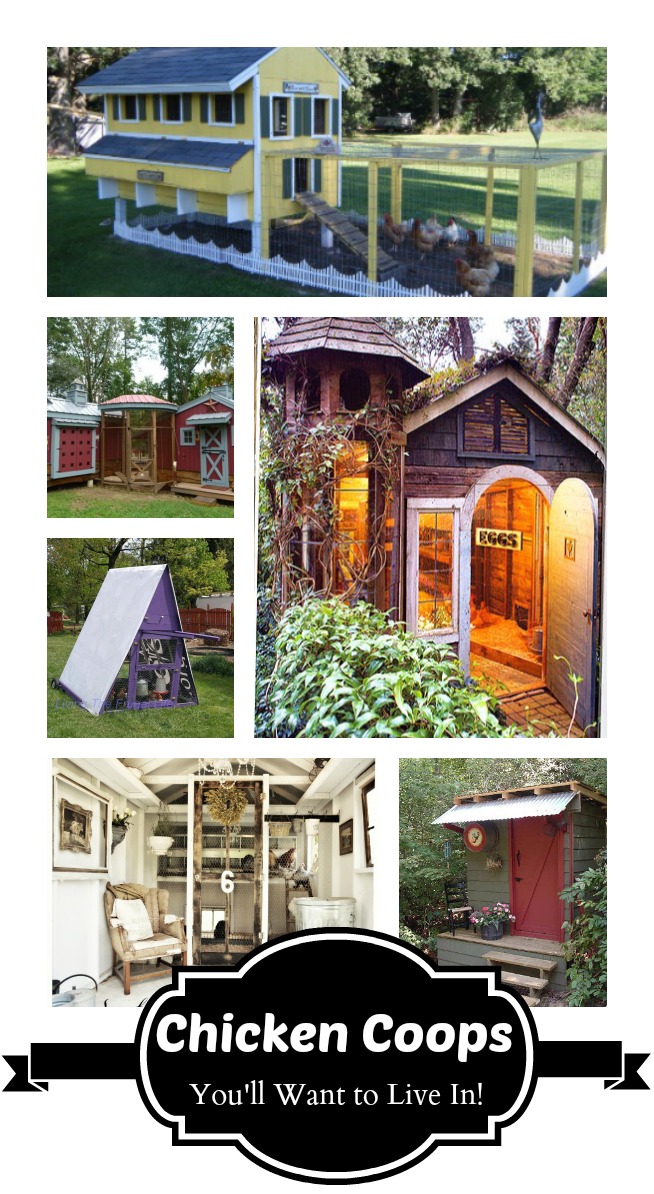 Because this is the way my mind works, I went looking for the most awesome chicken coops I could find. Who knows why these things pop in my Momcaster head. Clearly I am deficient in some kind of important vitamin or mineral.
This first chicken coop design is made from a vehicle and I think it is damn near ten kinds of awesome sauce. I don't want to put chickens in it necessarily, but I wouldn't hesitate to house leprechauns in there.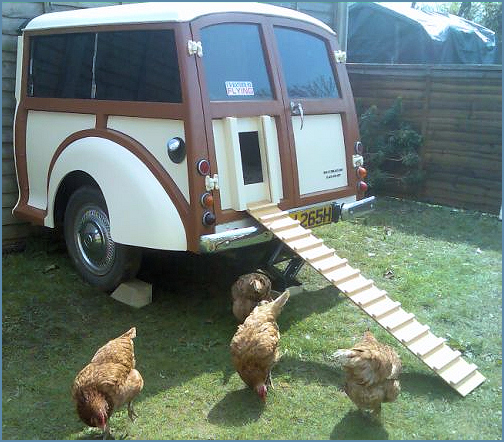 This chicken coop design is nicer than my apartment. Found in Stylish Sheds and Elegant Hideaways by Debra Prinzing, it forces me  to reevaluate what in the HELL is wrong in my life that chickens have swankier digs than I do.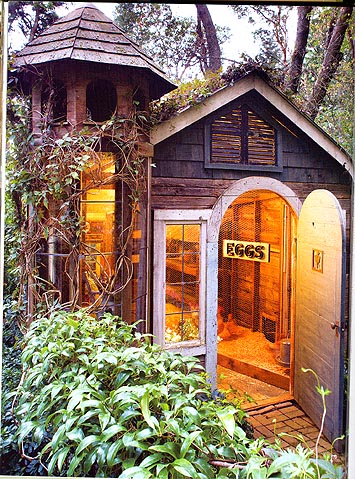 Here's the thing. I want to move my furniture in this next chicken coop and invite all my friends over for scrambled eggs. Chickens don't even know how lucky they are.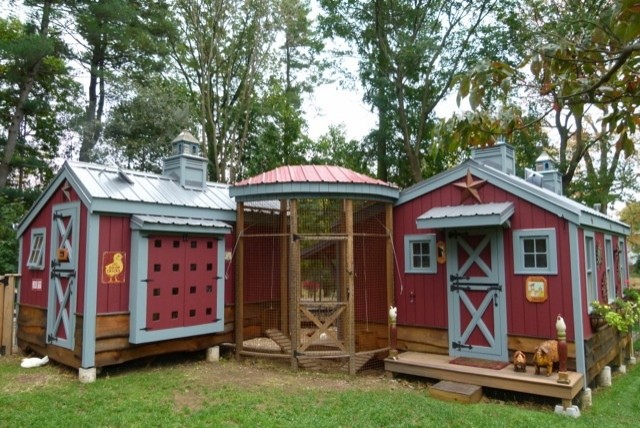 Living the Frugal Life wanted her chickens to live in a sexy purple A-Frame coop. I feel like I could put a lounging chair in there and hideaway to write the Great American Novel while Kate brought me as much chicken feed as I could hold.
Honestly, don't you love people who dream up purple A-Frame chicken coop designs? Sure you do. I adore them.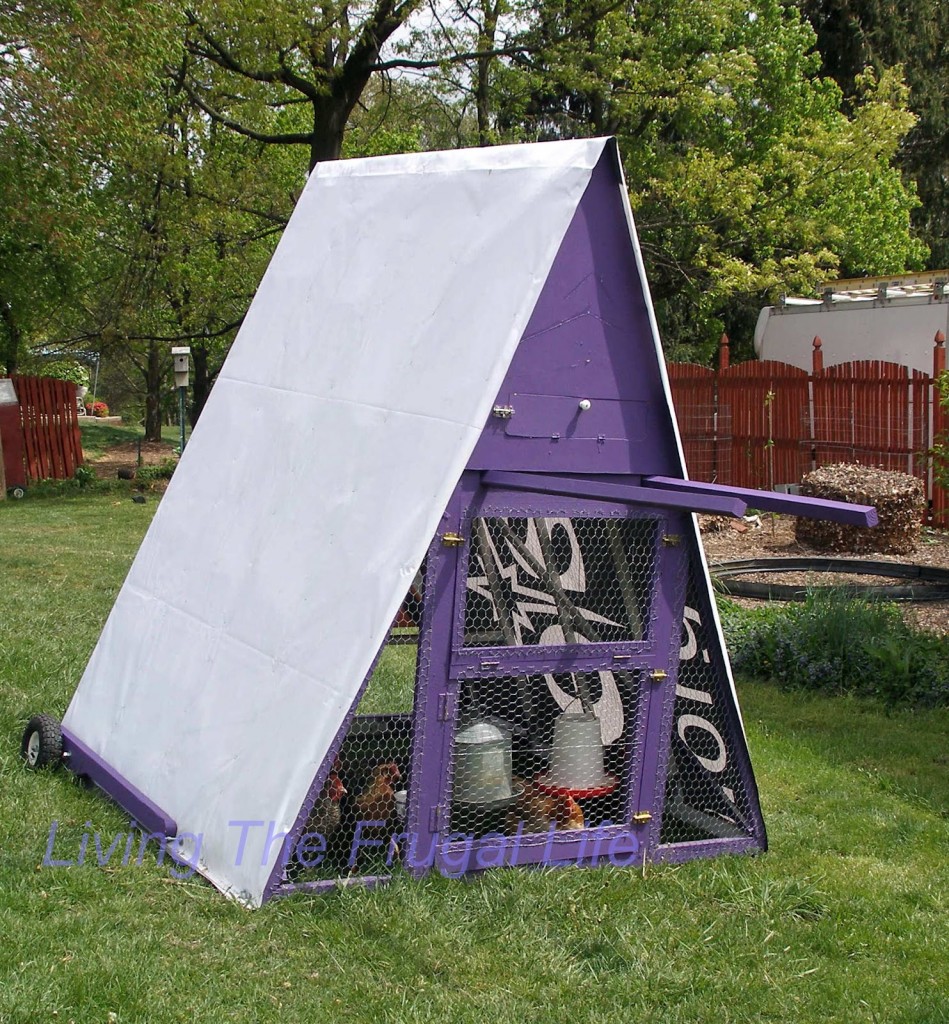 Everyone knows that chickens appreciate a nice front porch situation. Jeff Taylor and his granddaughter, Jayda, wanted their chickens to be able to relax with a glass of sweet tea and a good book in the evening. They are chicken lovers after my own heart.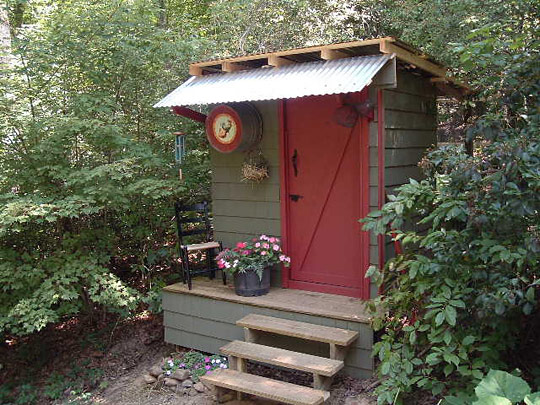 Cindy Benkert convinced her husband and son to design and build this completely wonderful chicken coop and then she made the executive decision to paint it Egg Yolk Yellow.
I just sent a Facebook friend request to Cindy's chickens. I totally want to be friends with them.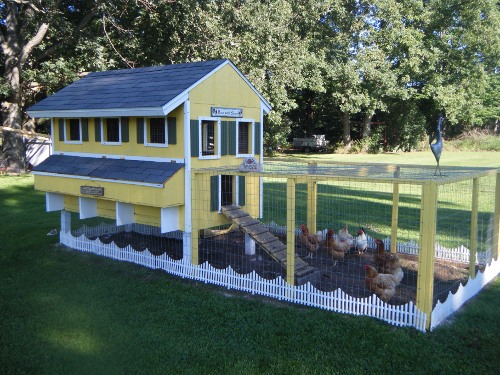 This is the prettiest chicken coop in the nation. It has to be. The Fancy Farm Girl has thought of everything for her chickens – to include a relaxing chair and a chandelier. She calls it a Chicken Boutique Hotel. I'm calling her right now to book it for the weekend.  This woman is an evil genius. I want to be her in my next life.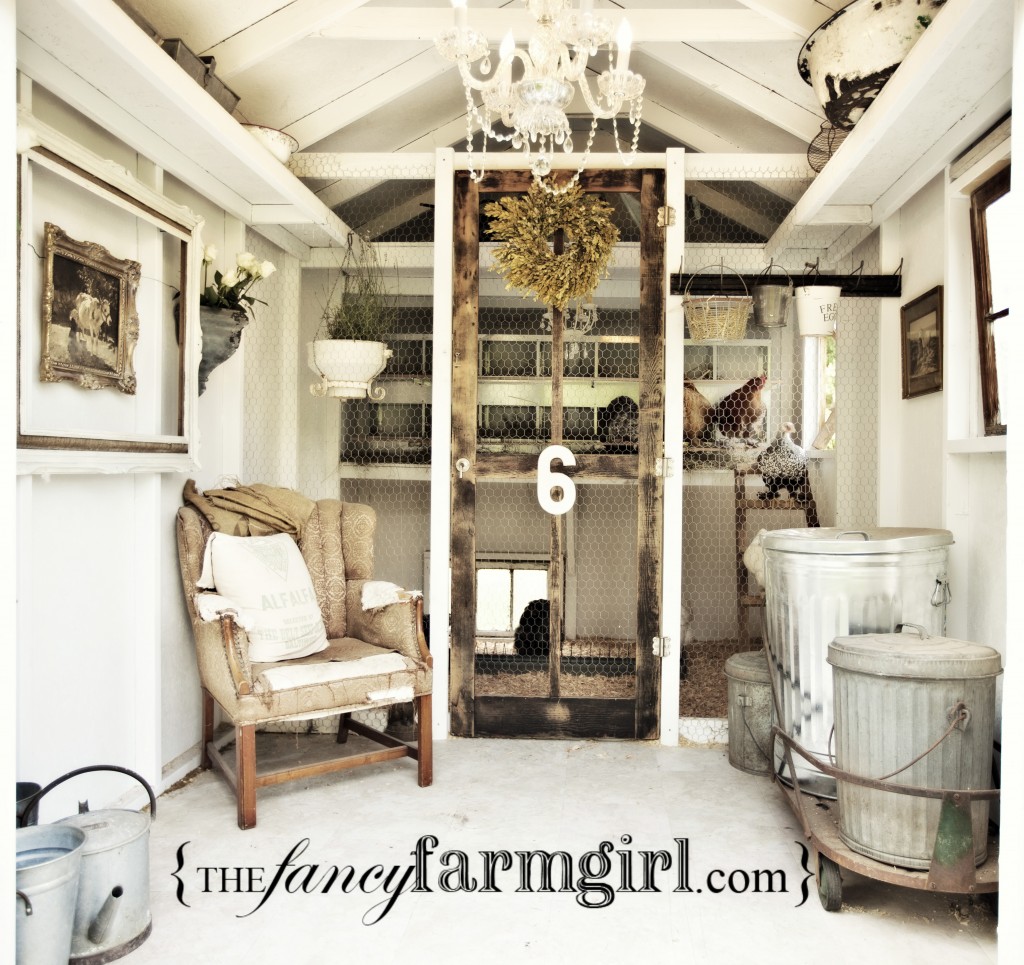 You know you're sitting at your computer right now wanting chickens more than you've ever wanted anything in your life. I've got your back. Here's how you do the chicken coop thing…