Win a Gift Card!
YOU can win a gift card, and here's why:  there is a new blog in the Momcaster family of blogs, and I am the internet slumlord who owns her. Yes. Her. Because boy blogs pee everywhere and always have dirt under their fingernails. 
Her name is Wall Decor Ideas and for those of you who haven't yet today fired up your guessers, it's about… wall decor….ideas.
You didn't see that coming, right?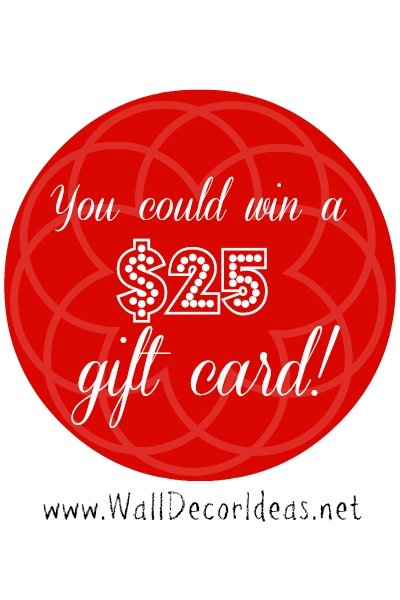 In celebration of her making her way into the world, I'd like to invite you to quickly enter to win a $25 gift card to AllPosters. It's easy and everyone who likes Wall Paper Ideas on Facebook will be automatically entered. There are more ways to grab some extra entries if you like and you can do that by clicking here.
Hope to see you there, and good luck! I hope YOU are the lucky person to win a gift card! 
PS: You can click the "like" button below and you're entered to win – just that fast. That's like blazing-hot-incredo-fast!