Maybe it's the FREEZING cold Kansas weather. Or maybe it's because I'm always convinced I should be living at the beach. Whatever the reason, I've decided I want a very beachy, turquoise kitchen. I mean a seriously turquoise kitchen.
Turquoise is such a lovely color and something about it seems so inviting and pleasant. I want oodles of beautiful turquoise in my kitchen – everything from a turquoise Keurig to turquoise cookware.
Look at all the goodies!
[table id=1 /]
I love it, I love it, I love it!
PS: Pin it to remember it!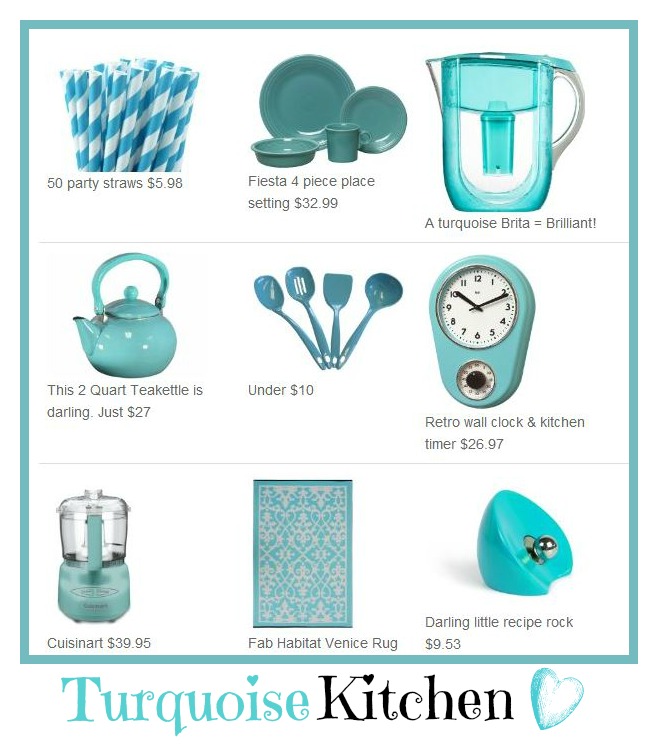 The links in this post are affiliate links. That means it costs you nothing extra, but if you purchase via my site, I'll receive a small commission.