Oreo Spider – Making a Yummy Halloween Treat
A Halloween party calls for creepy-looking, tasty delicacies that the guests, especially kids, would savor. It is also that time of the year when you want to spend time bonding with your family. You can try preparing Oreo spiders and you would love the experience. They can be made quickly following a kid-friendly recipe with mandatory adult supervision.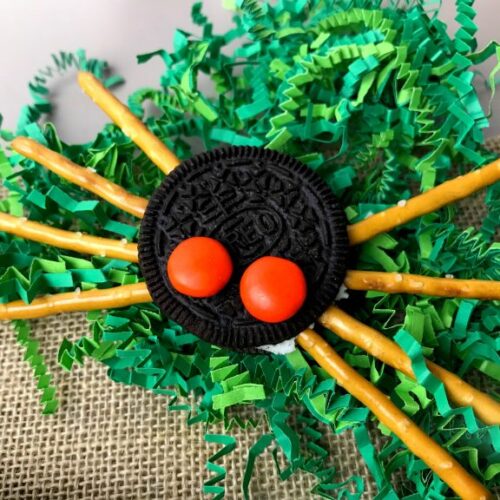 How to Make Oreo Spider Cookies
The festive treats can be made easily by sticking pretzels or licorice to Oreo cookies for the legs and then using melted chocolate as glue for the M&M's eyes.
Ingredients
OREO Cookies

Pretzel Rods

M&M's

Chocolate Chips (just 1 tsp to act as glue)

Toothpick or Small Spoon
Instructions
Break the pretzel sticks in half.

Insert 4 such pieces on each side of a cookie for making the 8 legs of the spider. Repeat for all the cookies.

Melt the chocolate chips until smooth.

Using the toothpick or small spoon, place two tiny dots of the melted chocolate on each cookie.

Immediately place the M&M's candies on the dots.

Refrigerate the cookies until the chocolate hardens. Your Halloween treat is ready!
Take the fun factor of the recipe to the next level by serving the Oreo spiders on a bed of cotton candy to give the effect of a spider web. Since they look so cute, don't be surprised if little ones refuse to eat them and want to play with them instead.