When I first laid eyes on Cockatoo Blue, I couldn't STOP looking for the color everywhere. I don't know what it is about it, but I'm absolutely mad for the color.
Like everything else of beauty, the first place I went to look for my Cockatoo Blue fix was on Etsy. Naturally, I was not disappointed.
If you're like me, and you want to snag a little something delicious in Cockatoo Blue, start right here.
By Flowerleaf, this sweet little ring is made from a Scrabble tile. Something about it just sucked me in and I think it's completely adorable. Sadly, this listing shows it's been sold – but surely you could talk the artist, Jocelyn Pryor, into making another one. (I think this could be a great Bridesmaid gift, bee-tee-dubs.)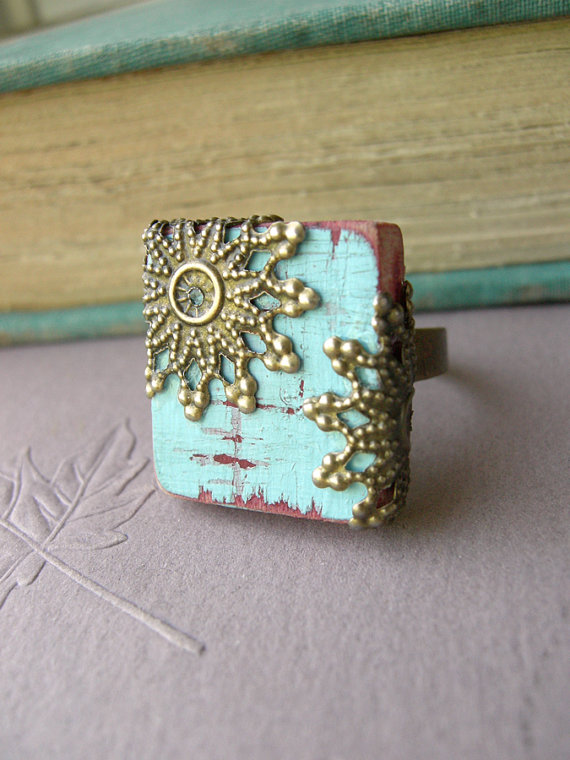 By LovelandShadeTree this Blue Cockatoo Dancing Dragonfly Necklace is jaw-dropping, PAY ATTENTION TO ME, beautiful! Oh Marion, you did something really special here.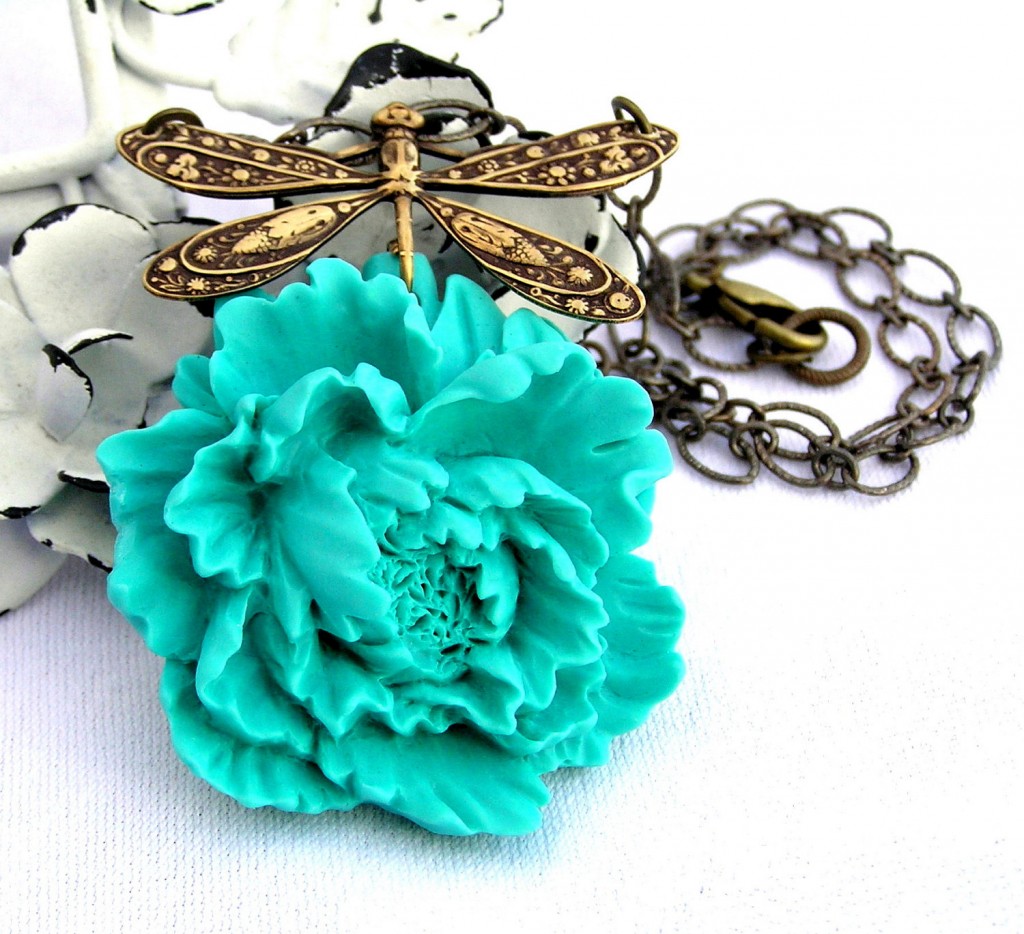 Anna Jackson
 of London, England hand-printed this
London cafe handbag
, and I adore it.
Black Cactus London
is the shop, and Cockatoo Blue is the color. LOVE!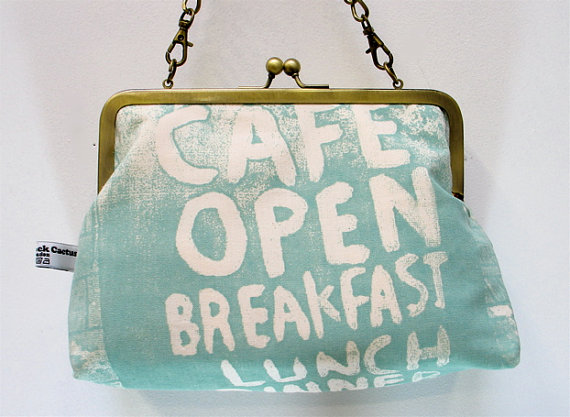 Because I'm nearly 100 years old, you're not likely going to see me wearing arm warmers. But I have to tell you that these Cockatoo Blue arm warmers make me believe for a minute that I could. From Zen and Coffee, behold… awesomeness.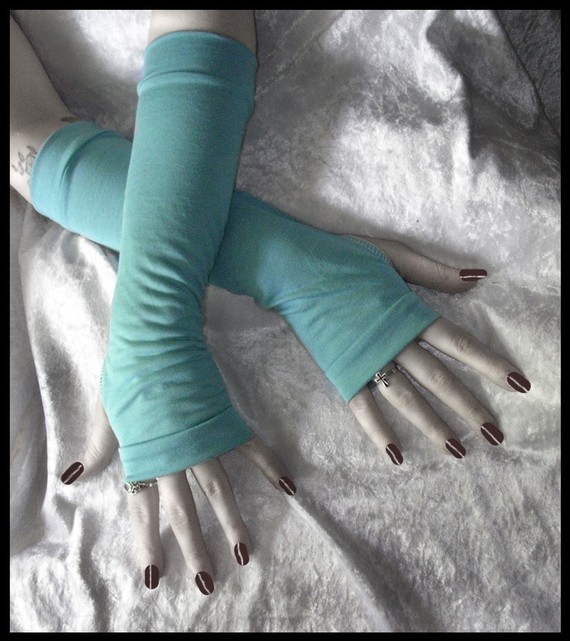 Prepare to lust after this Cockatoo Blue headband from 
MacKSwank
. Isn't it sparkly deliciousness? Bonus: Shop owner MacKenzie says in her listing that it doesn't give you headaches. Praise be. All my ex-husbands are headache enough for me.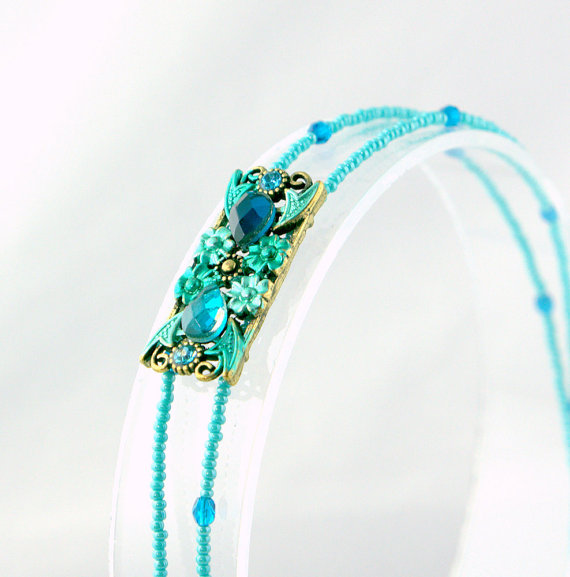 If you're looking for just a little pop of Cockatoo Blue, craftyjules can hook you up with this sweet little anklet in leather. It's perfection for summer on the beach, kids.