It's impossible to be a Mother, read the book Love You Forever by Robert Munsch and not melt into a heap of tears by the time you get to the end. I must have read that book to my son a thousand times. Wouldn't a Love Your Forever, Like You For Always Nursery be absolutely precious?
If you love the book as much as I do, here are some incredible things for a baby nursery that you can get to go along with the book.
1. I adore the colors and the typography in this piece of wall decor for baby's nursery. From And The Sign Says, it's listed at $36 and is available for both girls and boys.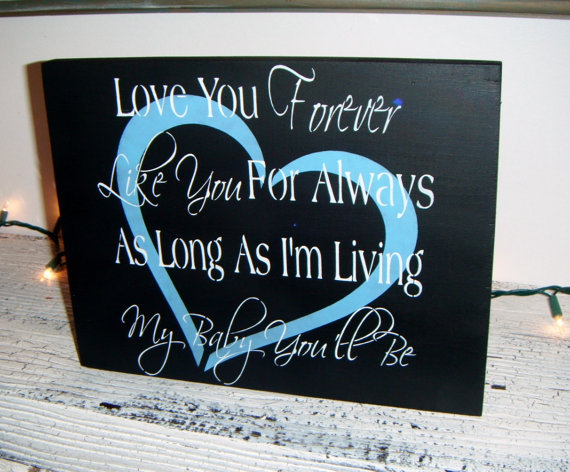 2.  My daughter is having a little girl – Paityn Luella. Naturally I'm drawn to pink things more so than ever before. This photo frame featuring the beautiful words of Robert Munsch is precious. At $48 from Polished Productions, it's could be a sweet heirloom I imagine could be passed from Mother to daughter to daughter.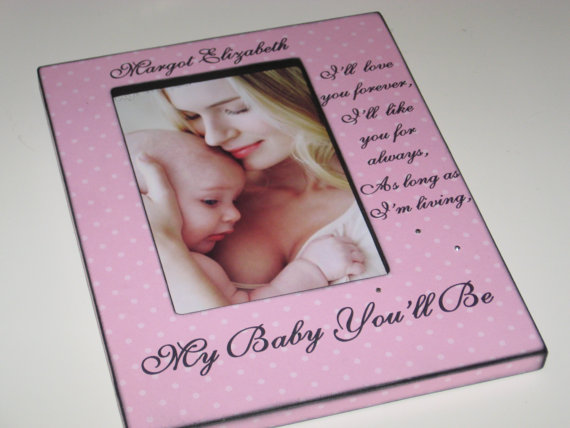 3. These four 8×10 Love You Forever prints from Etsy seller Big Mowth are cuteness in print. I love the yellow and gray, but I believe there are other colors as well.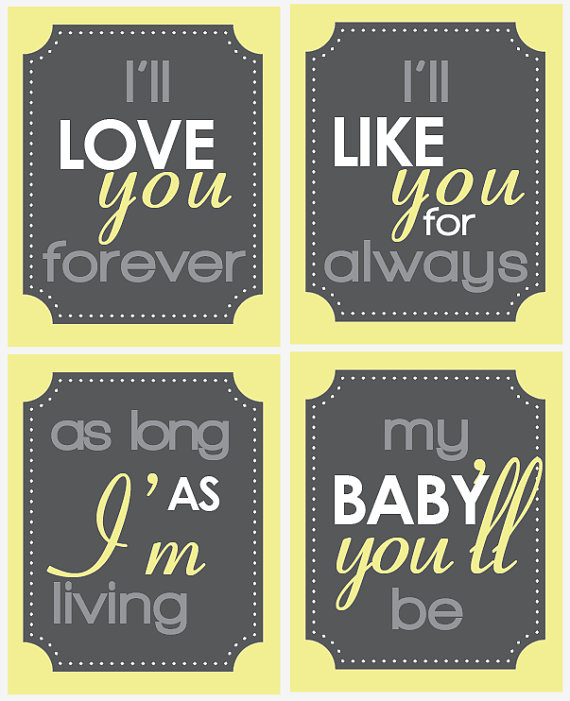 4. VT Designs has combined precious little yellow and blue-gray elephants with the Love You Forever verse and I adore it. At just $14 for an 8×10, this print is a steal. (She offers other sizes as well, at different price points.)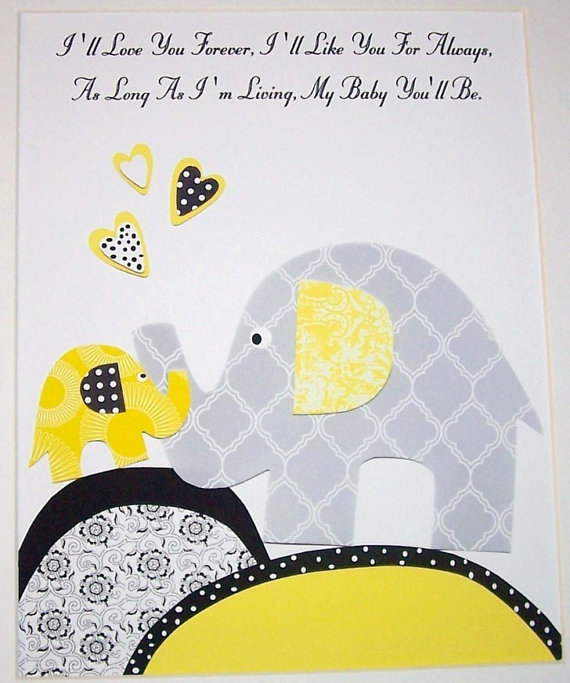 5. This matching nursery art set from Jack & Jilly Designs is adorable to the 10th degree. It combines stats about baby with the "I'll love you forever" theme. Just $20 for this 8×10 print.