I love bananas so much. These banana recipes make my mouth water. I absolutely love banana flavor, BUT  I don't like to peel a banana and eat it. Something about the texture of a raw banana has always bothered me.
Bananas, when frozen, take on almost a rich ice cream kind of flavor. It reminds me of being a little girl and eating banana Popsicles on hot days down South.
These banana creations look so delicious, I am completely excited to make every single one! I hope you'll enjoy them, too. Be sure and visit the websites of the creators and pin away!
1. These Banana Ice Cream and Toasted Coconut Bites from The Leftover Queen are made by blending frozen banana slices and they look AMAZING. They are 90% fresh banana. My gosh, I want these NOW.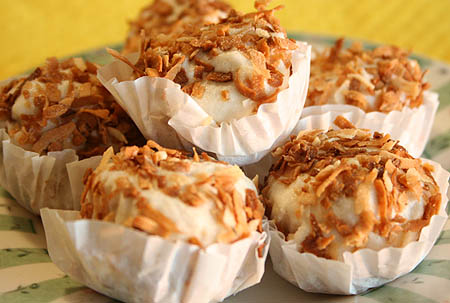 2. Oh, Food Network, why do you torment me? These beauties are called Mexican Chocolate Frozen Bananas. I don't care if you call them Harold…I want to eat them.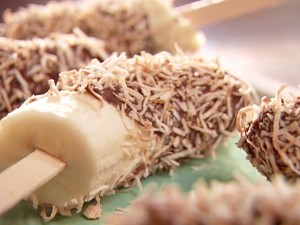 3. Turon is also known as Banana Lumpia. It's a Philippine snack made of thinly sliced bananas and jackfruit, put in a spring roll and fried. There are several variations, but surely this has to be one of the best. Go to
The Scent of Green Bananas
for the how-to.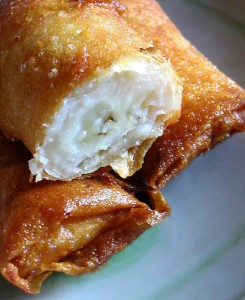 4. I love curry, I love bananas and I love Paula Deen. Is there any doubt as to whether I'm going to love these Curry-Crusted Bananas?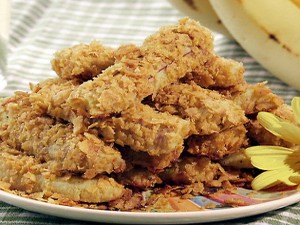 5. Banana Nutella Panini? I'm in! Where do I sign? If the Food Network were a hotel, I'd move in.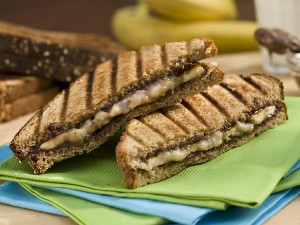 I'm so glad you're here and I'd love it if you'd have a look around, and definitely come back again. Send me your Pinterest handle and I'll follow you!