Every time I go into Hobby Lobby or Michael's, I see those letters of the alphabet that are made of cardboard (and also chipboard and paper mache) and I always wonder, "What kind of craft could I make with those alphabet letters?"
Sadly, God forgot to put that girl chip in my brain that lets me look at things and come up with awesome ideas for crafting. That's why I absolutely fall in love with bloggers who come up with craft ideas for me, and who are generous enough to post their tutorials.
I've found 14 of the cutest crafts you can make using those boring letters of the alphabet at the craft stores, and I think you're going to love them, too. Be sure to visit these blogs for the how-to!
Alphabet Letter Crafts
1. Buttercups & Blue Scrubs created this sweet bookend. I would never have thought about using craft letters to make bookends. I don't even own bookends! Does that make me a bad person.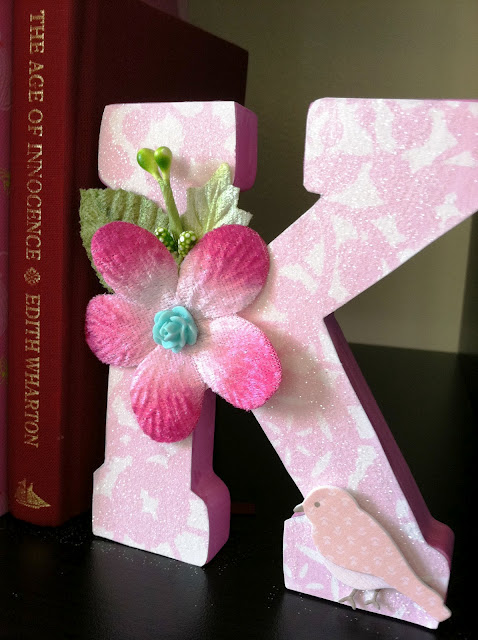 2. Using chipboard alphabet craft letters, HGTV put together this darling MOM banner. Perfect for Mother's Day! (But, then again I'm kind of a fan of HGTV because I was on one of their shows in 2011.)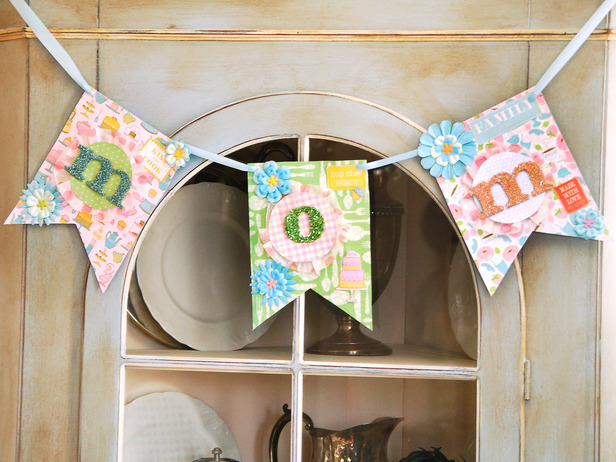 3. How could you look at these alphabet craft letters all dressed up and framed and not love them? Right? From Watch Out for the Woestmans, this tutorial is very crafty – and crazy clever.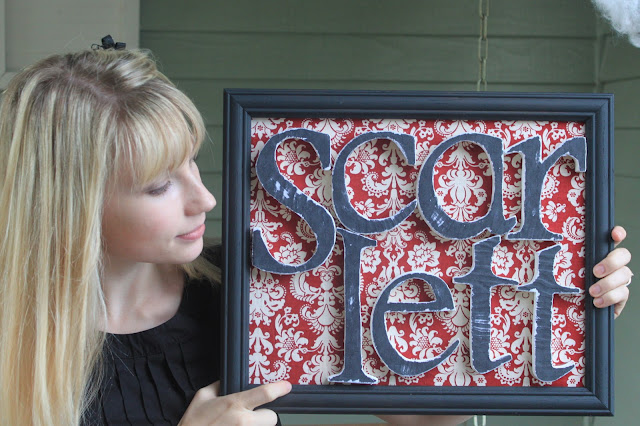 4. Letters from Coco came up with a darling way to decorate her kitchen using alphabet craft letters and prints she picked up from Etsy. Isn't she talented? Why can't I have a craft-soaked brain? Maybe if I took more vitamins.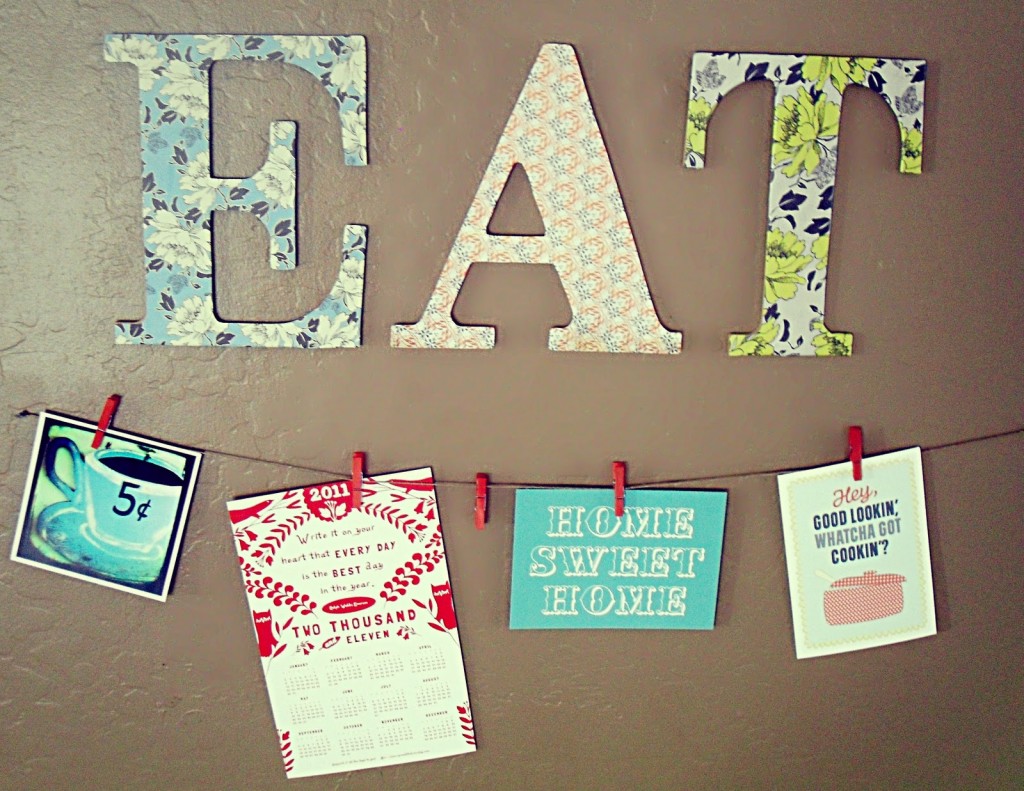 5. Scrappy Chick 101 writes that she decorated these craft letters with scrapbook paper and embellishments. She makes it look (and sound) so easy! This is one talented lady. Be warned that when you go to her blog you'll be ten kinds of jealous. I know I was.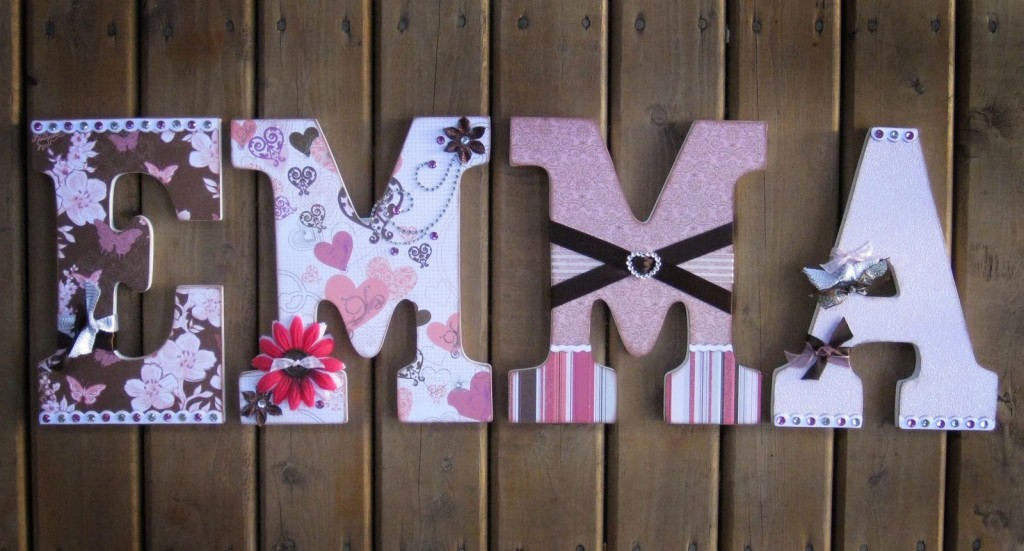 6.  Casa Cullen made this framed monogram art for a little boy's room. I like it a lot. Before you go to her blog, get yourself prepared…her baby is bordering on too cute to legally be featured on the internet. Seriously.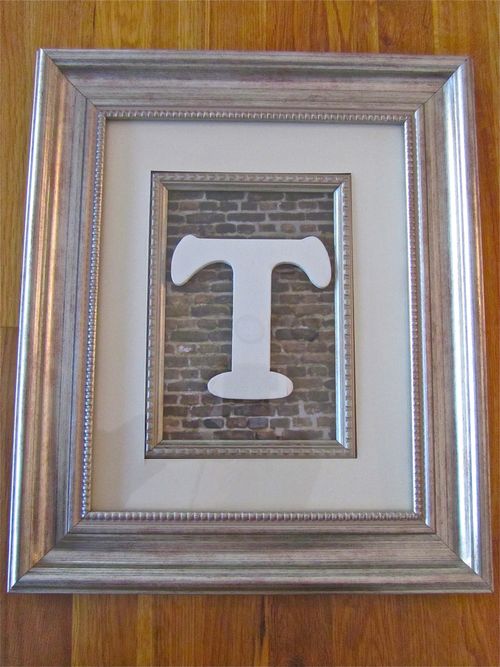 7. Never would I have thought to use alphabet craft letters the way A Little Moore did. I am mad for this idea at Christmas, and also trying to think of other ways I could use the same idea.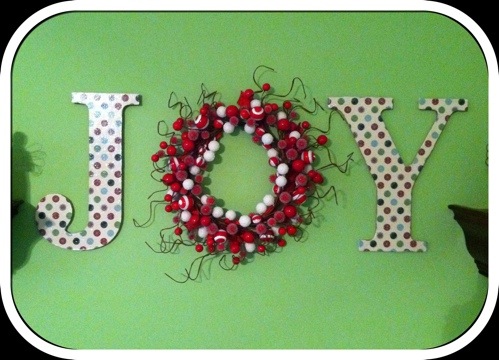 8. Sew Grown is SEW talented. I adore the way she uses all different shapes & styles of craft letters, and she made them absolutely cool enough to use in a boy's room.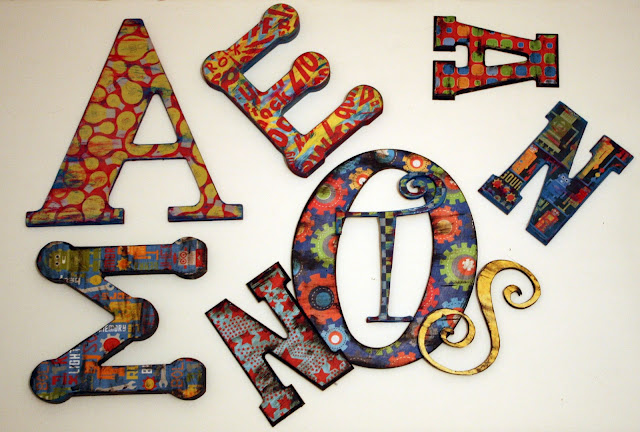 9. Oh. My. Gosh. Look at these topiaries using chipboard letters from Hobby Lobby! Less Than Perfect Life of Bliss is just too awesome. Can't you see these at a wedding reception?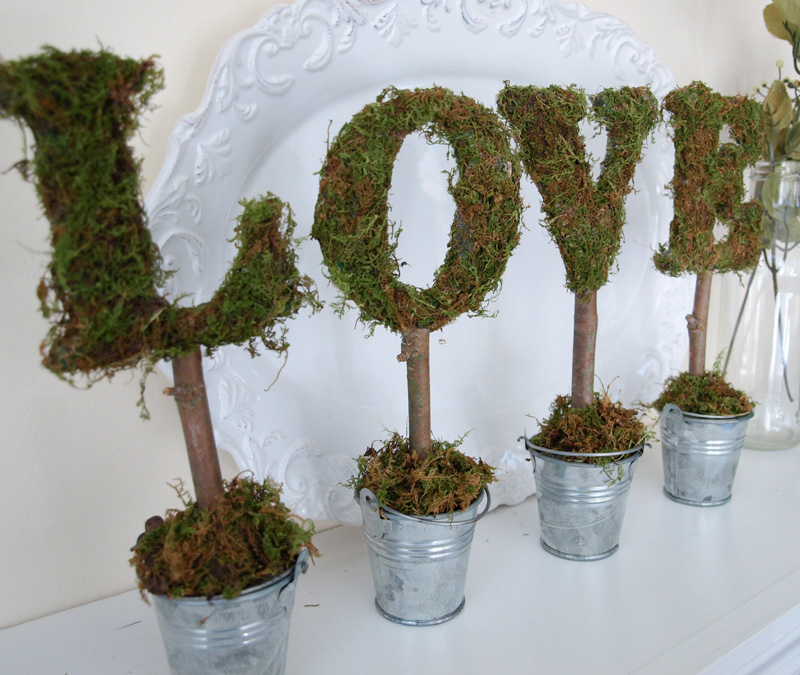 10. A $1 frame plus alphabet craft letters from Hobby Lobby, and look at the adorable wall art created by TwoGirlzStuff. This is so awesome.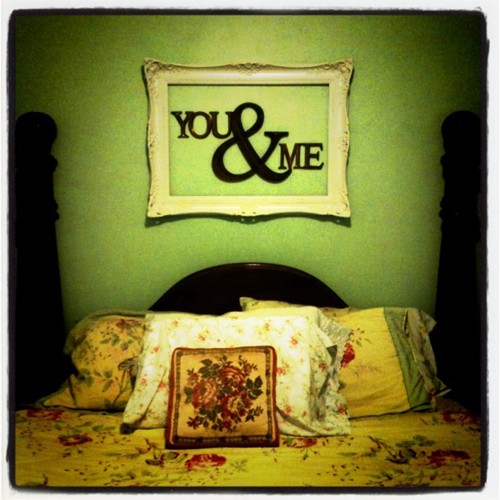 11. I have never seen such a cute Christmas tree topper in my life. The Fabulous Baby Striblings created this cuteness from an alphabet craft letter and a clothespin. Her tutorial is so easy, even I can do this! Love it!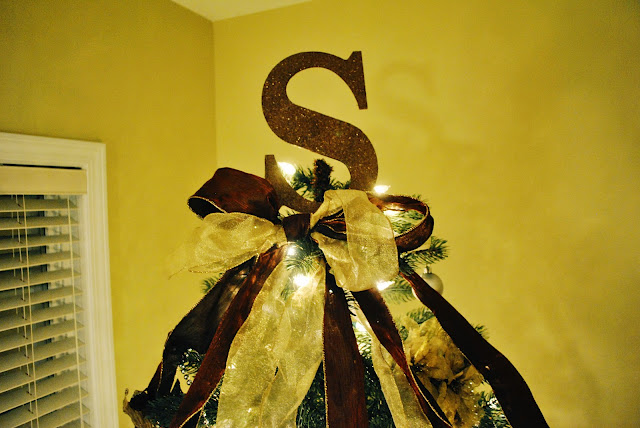 12. These yarn wrapped craft letters from Bump Smitten are just delicious. Wonderful tutorial and beautiful photography.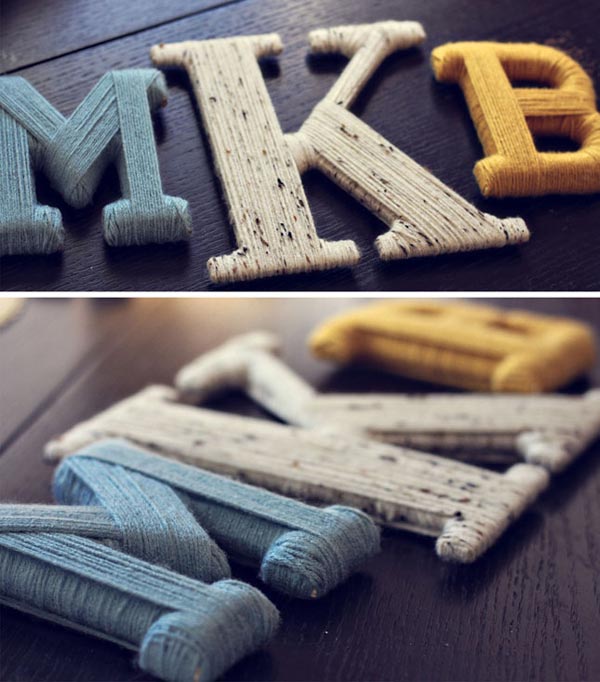 13. Check out what the Mardi Gras Outlet did with Mardi Gras beads and a cardboard letter! I can imagine these in all sorts of colors.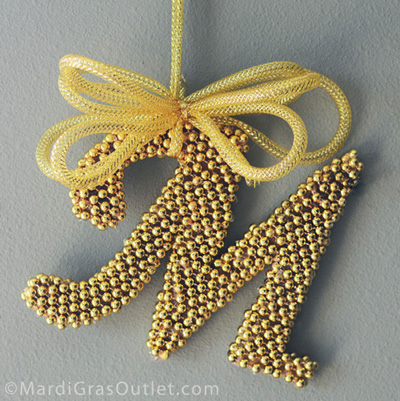 14. Little Inspirations says this craft letter is created quite simply with Elmer's Glue and paint. Isn't it elegant? It's almost impossible to believe it started out so humbly. It's beautiful!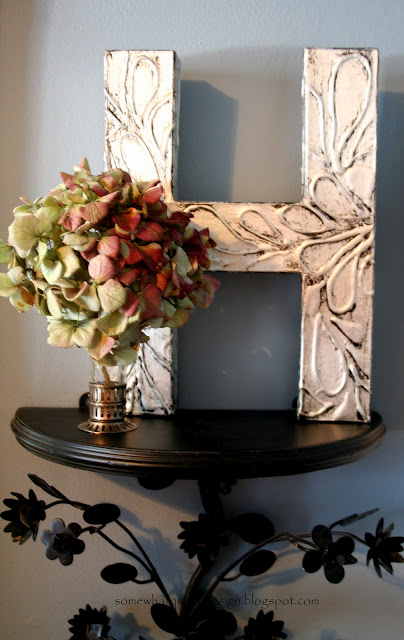 Okay – so this next one is blatant self-promotion and so I didn't count it. 🙂 I LOVE to grab these chipboard letters from Hobby Lobby and pretty 'em up. I sell them (and lots of other stuff) in my Etsy shop. (I do custom orders – hint, hint.)
PS: I'd love you harder than a goat butts a stump if you'd Pin this post! 🙂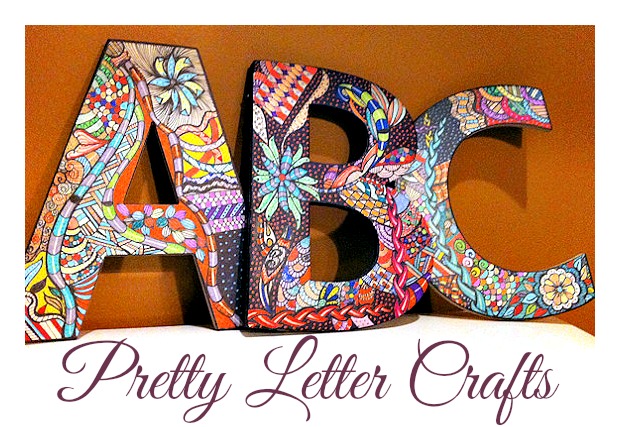 Ooooo! Don't miss this other post I did about how to use wine corks and a craft letter to create something ridiculously awesome.