I have a beautiful garden filled with absolutely darling garden crafts I've made myself. The problem is my garden and all those garden crafts exist only in my mind. That's right, kids. Every year I plant an imaginary garden and spend hours and hours creating crafts for it that belong on the cover of Most Beautiful Garden Crafts in The History of Ever magazine.
But, this year I'm swearing on all that is good and decent that I am actually going to make some crafts for my garden and put them in an actual garden that I will actually create.
It could happen. But, probably it won't.
Garden Crafts I'm Mad For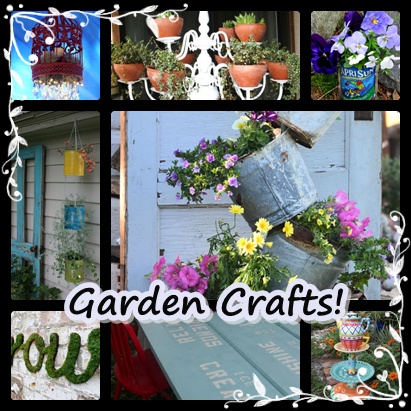 (Linking up to the Inspire Me Please Linky Party at Liz Marie Blog! Check out all that talent!)
When I saw this outdoor chandelier made from a bird cage, I flipped. It's one of the coolest garden crafts I've ever put my eyeballs on. I was all, "THIS CRAFTY PERSON SHOULD BE PRESIDENT OF THE WORLD!" But, then I saw the name of the blog…"Anyone Can Decorate."
No. No they cannot, pretty crafty lady. If you saw my bedroom right now, you'd know you're perpetrating a bloggy lie. 🙂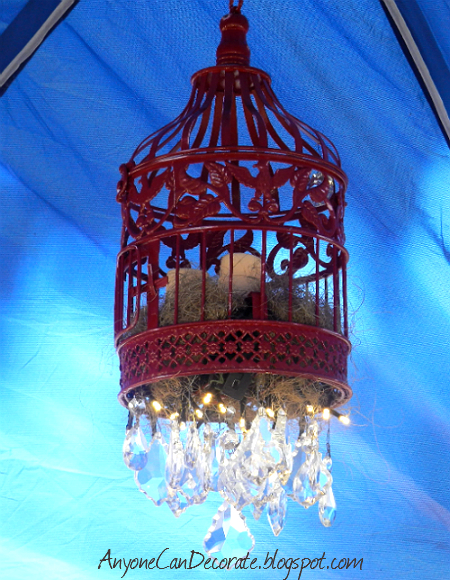 This little garden craft makes me think of my grandmonkey. I'd bet he'd love to plant something in a juice box. Love the idea!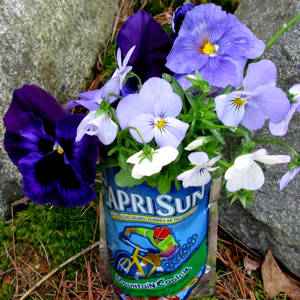 This is FABULOSITY! I could not believe how simple it is to make these moss letters, words, or numbers. Nice going, House & Home.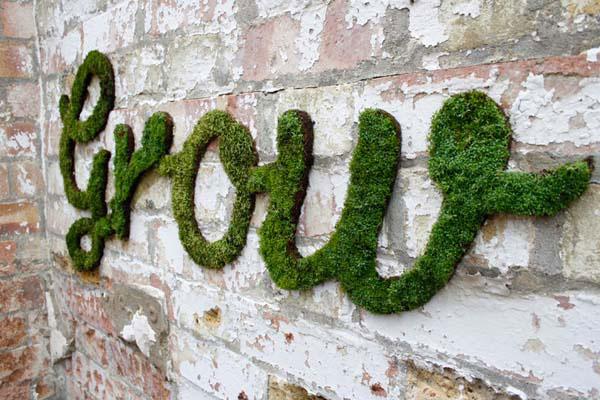 Don't stop now. I've found more garden crafts you're gonna dig. Pun totally intended … and awesome.