Super cool thing I learned about how to use Google + today – you can overlay text on images and it's super easy. Like seriously easy.
You know what a meme is, no doubt. But, did you know you could create memes on Google+ to share there, and also download them to use on other platforms?
As I learn to use G+, I'm realizing how very photo friendly it is. Similar to Pinterest, Google + appears to get that we are evolving into a very visual world.  We dig great images.
To create a meme in G+, (or just trick out a photo for any reason you like), you can upload an image from your computer or one you already have in Google+, click the little "t" button to add text, and blammo! Ridiculous cat meme!
Learn to Use Google Plus – Overlay Text on Images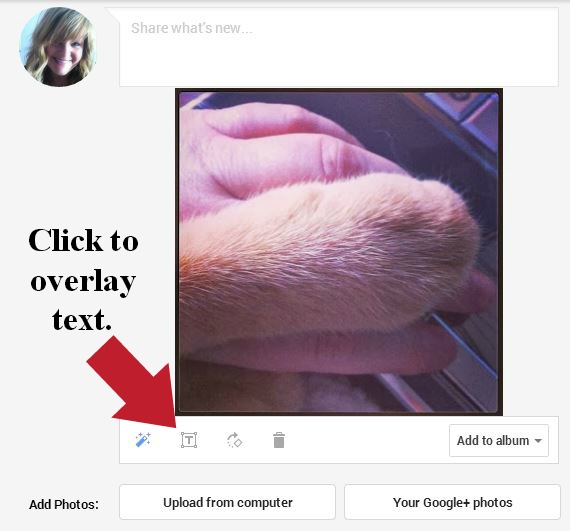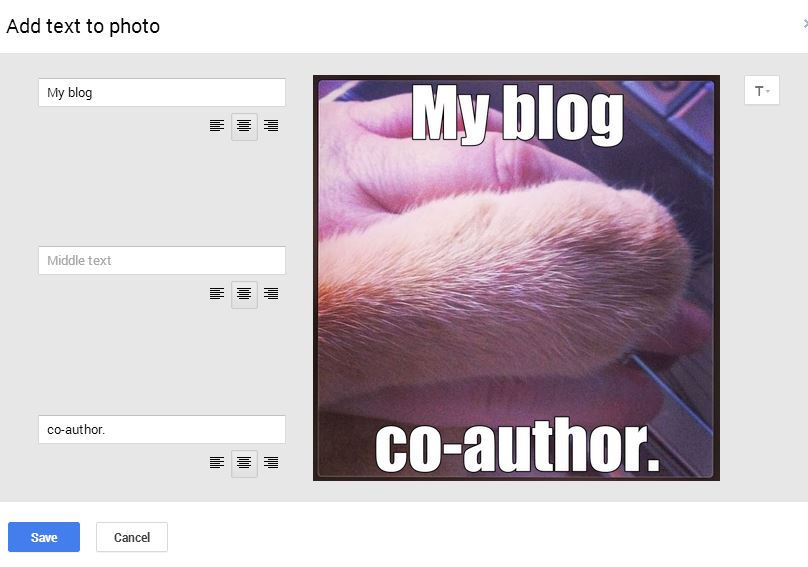 Okay then. Get cracking, my friendo. Once you've overlaid some text on a photo, make sure you share it with me in the new "Blogging for Groceries" community on Google Plus! My goal this year is to help my readers make money with their blogs as I do with mine. If you'd like to learn (or share what you know), I'd love to meet you. Please join me.