I want to turn a closet into an office. I have wanted my own Momcaster office space for a long time, and I do have the perfect closet to turn into an office, so why not?
People who are smarter than me, (and probably prettier, skinnier and with less ex-husbands) know how to turn a closet into an office. Isn't that crazy??? I car barely turn tap water into boiling water.
These closet offices make the freshest, most wonderful little spaces. I can't wait for you to see them. But more than that, I can't wait for you to feel completely inadequate as a do-it-yourself type woman…just like me.
I'm in mad love with this former closet – now office featured on Apartment Therapy. Who wouldn't love this? It's like sunshine drops and unicorn poo.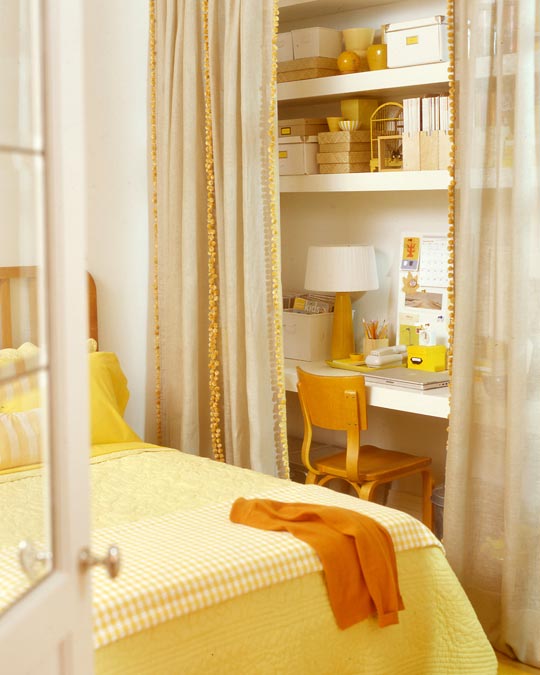 From Sew Dang Cute Crafts, this closet into an office is precious. Don't you love this little office space? Don't you want to buy it a pony or give it hugs or something?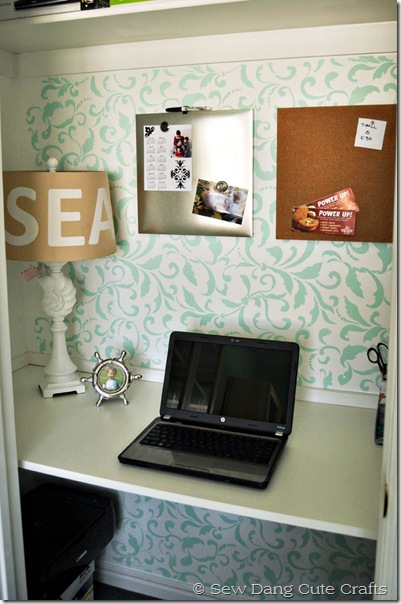 I love that My Home Ideas uses words like "simply remove the rod" and "add a floating shelf" to make me believe I can actually turn a closet into an office. Later tonight, I'm going to use that same kind of Jedi mind control to convince my man he can "simply buy me some jewelry."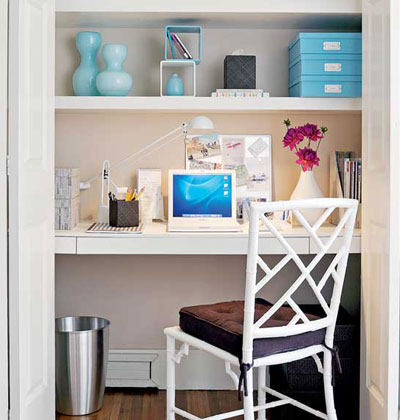 Apparently Country Living picked up on the research My Home Ideas is doing in the field of coercing ordinary citizens into thinking they can turn their closets into an office.  They make me believe I could have a cute closet office in four minutes – faster if I take my Flinstone Chewable Testosterone pills first.
"With a little time and a few low cost finds," they say.
Oh Country Living. I love that you believe in me.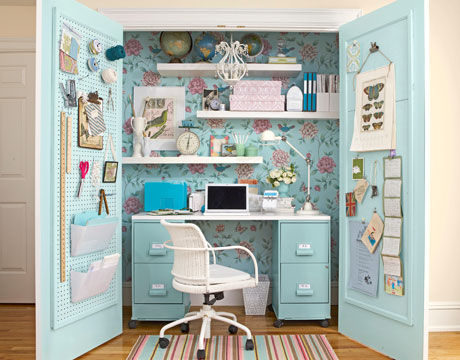 Then there's this closet into an office example from Lowe's.
"What am I doing? Oh nothing. Just sitting in my closet relaxing after a hard day of filing necessary things under "B-C" for brillianty crafty.
"And by the way, Marge, I think I'm better than you because I'm the kind of person who puts flowers in a cup in my sexy closet/office."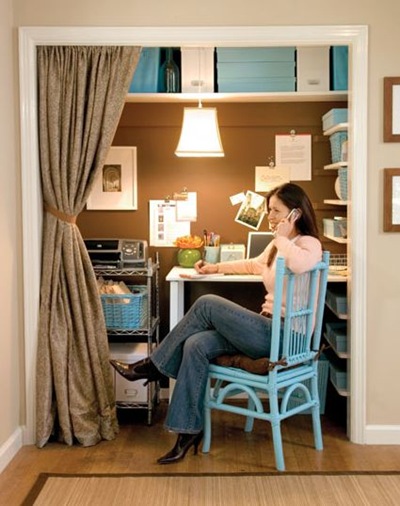 I'd love to write more for you tonight, but you'll be delighted to know I'm off to turn one of my kitchen cupboards into a rumpus room.
Photos to follow.
And not for nothing, if you loved turning a closet into an office, you're totally going to dig learning how to make your own knobs and door pulls. I know this about you.