These mega expensive playhouses are going to blow your mind. Remember when you were little making forts out of blankets and chairs? There was something so cool about hiding beneath a blanket tent. It was like you were in a whole other world and no one could find you.
But, these kids'  playhouses are beyond awesome and frankly, they are way, WAY, better than anywhere I've ever lived.
Oh, to be a (rich) kid. Enjoy these amazing playhouses that real humans could never afford…and would have the good sense not to buy even if they had the money.
1. This Princess Castle playhouse loft bed from Posh Tots is only $15,470.  You may want two.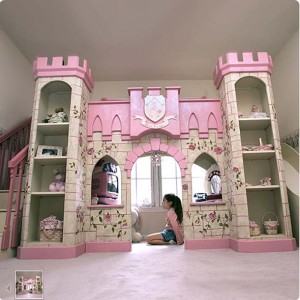 2. Also from Posh Tots is this Grand Victorian playhouse. I see no reason I can't live in this until I die. I don't mind crouching. Oh and not for nothing, you have to click to go to their site and see the interiors of these things. Evidently even pre-schoolers have more of an eye for interior design than I do.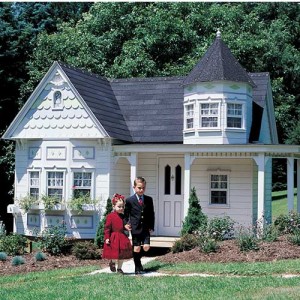 3. This is called the Baby Chalet and it's from Flights of Fancy. You're gonna want to get to this site right away and snap this puppy up as it has a mezzanine and a fireplace. You don't want it to go to someone else's kid.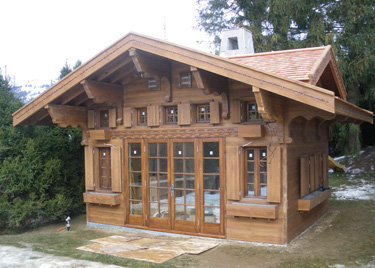 4. I can see how 4 year olds might get bored with chalets and Victorians. What they really need is an entire village. Seriously… an entire play village by Lilliput Play Homes. I'm calling my Father right now and demanding to know why he told me I had to play in the creek with sticks.