Outback Steakhouse Bushman Bread Recipe
Recently I spent the weekend with my good friend Mel. She's an amazing cook, and whenever I'm at her house I know I'm in for some amazing food. When she said, "Let's whip out the bread machine and make some Outback Steakhouse Bushman Bread" my eyes rolled back in my head and I said YES!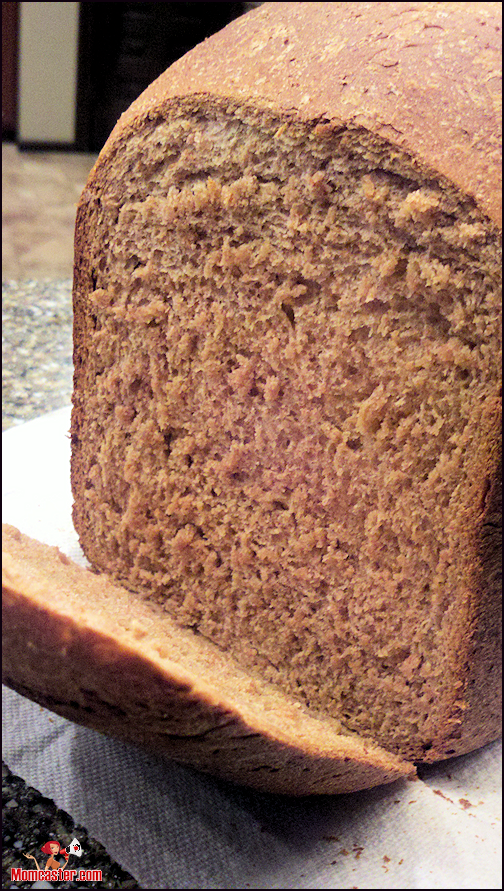 It's actually called "Outback Steakhouse Bushman Bread" and it's rich and wonderful and just a little bit sweet. It's soft and delicious on the inside, and the crust has a little crunch to it. In short, if you're a bread freak like I am, you absolutely have try this recipe.
Outback Steakhouse Bushman Bread Recipe (for a bread machine)
What You'll Need: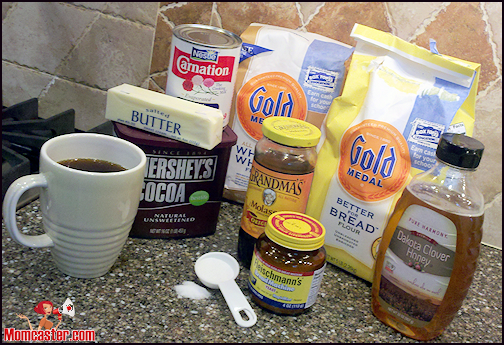 1/2 cup each: water, brewed coffee, evaporated milk warmed to 100 degrees
2 tablespoons butter, softened
1/2 cup honey
2 1/4 cups bread flour
2 1/4 cups wheat flour
1 tablespoon cocoa
1 tablespoon sugar
1 tablespoon molasses
1 teaspoon salt
2 1/4 teaspoons bread machine yeast
Putting the ingredients together for Outback Steakhouse Bushman Bread couldn't be simpler when you use a bread machine. Mel used her Oster bread machine, which she absolutely loves. She says the Oster is super easy to use, and that it makes the perfect loaf of bread every single time. I take this as high praise given what a pro she is in the kitchen. It's only a little over $50 on Amazon. (aff link)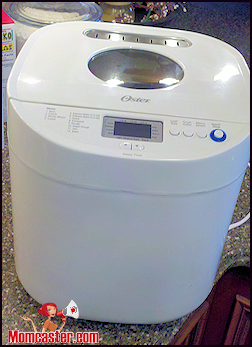 Mel put all the wet ingredients together in a big glass measuring cup. She just dumped all the liquids together – no stirring necessary. Then she did the same thing with the dry ingredients EXCEPT FOR the bread machine yeast. You don't add that just yet.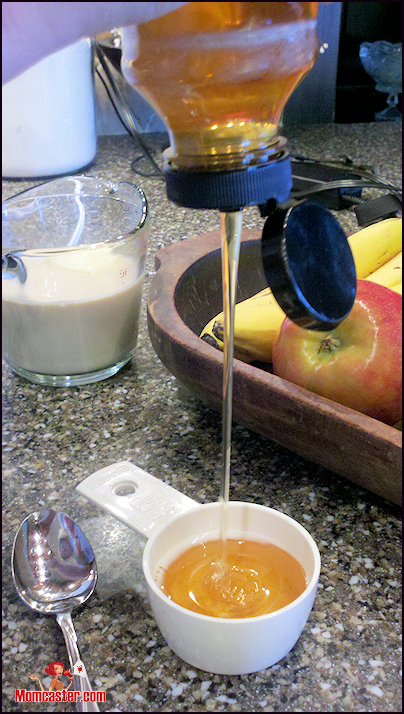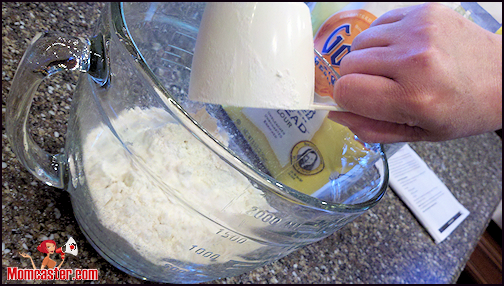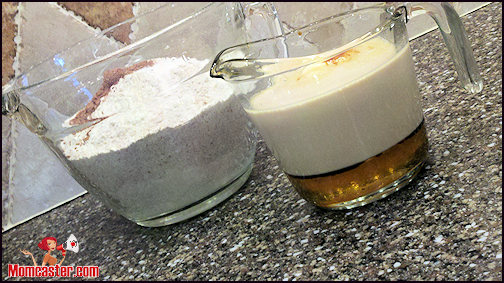 Place all of the ingredients in the bread machine – wet ingredients first, then add the dry ingredients and finally put the bread machine yeast on top.  Use your bread machine's setting for "sweet bread."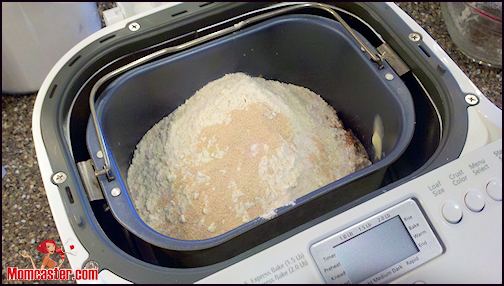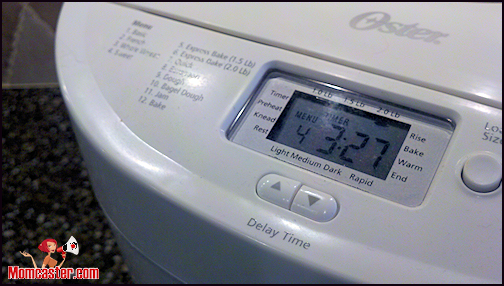 It wasn't bad enough that I was whining, "WHEN IS IT GONNA BE READY?" GiGi, one of the FOUR Yorkies Mel has absolutely couldn't stand to wait. She is a dog after my own heart.
When FINALLY Mel popped that perfect loaf of bread out of her Oster bread machine, I nearly passed out. She whipped some softened butter with honey drizzled in, and OH MY SWEET HEAVENLY LOVE!! This is good stuff, y'all. Trust me on this.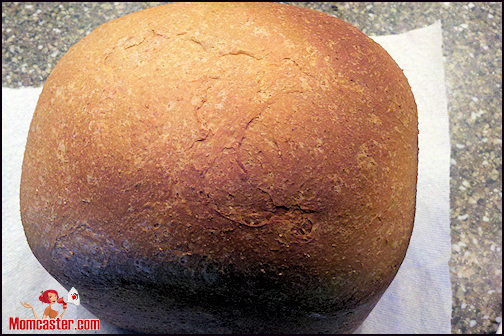 If you liked this recipe, I'd sure love you to share it on Pinterest or Twitter or good old-fashioned Facebook. 🙂 And a BIG THANK YOU to my bestie Mel. She's the Queen of bread!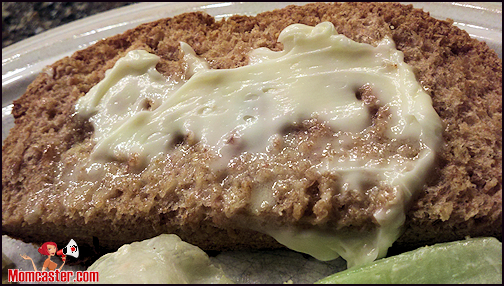 You're invited! Come visit our new site YOUR CRAFTY FAMILY where we share all sorts of yummies like this incredible weight loss smoothie. (I drink it every single day.)