Jello Eggs – for Making Your Holidays More Flavorful and Fun
Jello eggs are bright, soft and delicious preparations for Easter. While some kids love to gobble them up as soon as they are made and taken out of the molds, others will want to play with them before having them (if anything is left of them)! Get your child's favorite JELL-O flavor for this recipe and he would be more than eager to take part in the making. However, you need to be always present near him for supervision.
Where to Find Jello Jiggler Egg Molds?
An essential ingredient of the recipe is a Jello egg mold that might is not commonly available these days.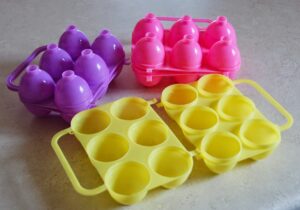 I make my Jello eggs using the above molds that were passed on to me by my aunt. Note the large holes they have on top and how nicely they can be sealed closed. You can find these models at a local thrift store and on Ebay.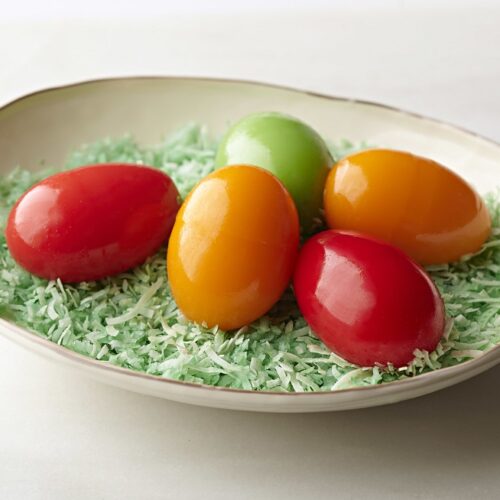 Jello Egg Recipe
The recipe for these delicious eggs is pretty simple. It requires you just to mix the ingredients, refrigerate the mixture and handle the molds very carefully. In any case, you wouldn't want to end up with broken eggs!
Ingredients
1.5 cups boiling water

1 pack (6 oz.) JELL-O gelatin in a flavor of your choice

Jello egg molds

Whisk

Bowl or measuring cup with a spout

Dull butter knife

Non-stick cooking spray
Instructions
Spray the insides of the egg mold with non-stick spray and snap it close securely with no gaps.

Whisk together the water and contents of the JELL-O box until they are thoroughly mixed.

Put the mixture in the bowl or measuring cup with a pour spout.

Pour the mixture carefully through the holes at the top of the egg molds to fill them up.

Refrigerate it for 3 hours until the mixture is firm and set.

Using the dull knife, gently pry open the mold. Turn it over and shake it gently to remove the Jello eggs.

You need to refrigerate the eggs till the time you want to eat them.
Relive your childhood memories as you relish the Jello colored Easter eggs with your family and friends during the holidays. One of the reasons we look forward to Easter every year is the yummy delicacies accompanying the festivities. This DIY allows you to try something new and make the kids happy at the same time.