Sweet yet Spooky Halloween Marshmallows That You Can Make Easily
Do you want to surprise your little one by packing a spooky festive treat in his lunch box in the run-up to Halloween? Look no more than this recipe that is as simple as a pie. The cute marshmallow pops can be a great gift for trick-or-treaters and a mouth-watering dessert option that really looks good on the dining table when you set it up for a Halloween party.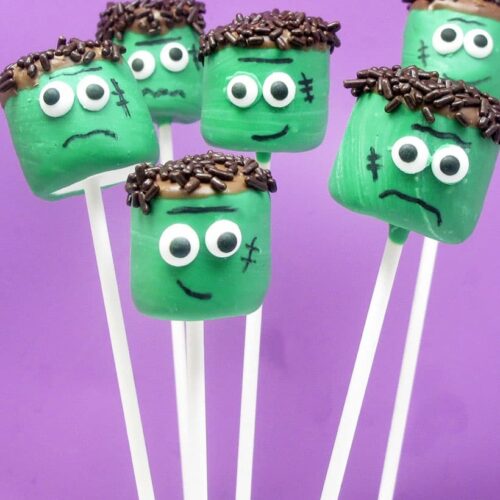 Halloween Marshmallow Recipe
This easy recipe establishes the fact that marshmallows aren't just for campfires. The delicious chocolate-covered, sprinkle-dipped marshmallow treats can be a great snacking option at any Halloween party.
Ingredients
12 large marshmallows (campfire size)

12 lollipop sticks

1 10 oz bag of candy melts

Assorted sprinkles
Instructions
Line a baking sheet with parchment paper.

Insert a lollipop stick into each marshmallow

Melt the candy melts according to the instructions on the package

Spoon the melted candy over the sides of a marshmallow and let the excesses drip back into the bowl carrying the liquid

Immediately coat with the sprinkles in festive colors

Now place the marshmallow on the prepared baking sheet till the candy coating is set

Repeat the last 3 steps for the remaining marshmallows, taking one at a time
More Decoration Ideas
When the candy melt covering of a marshmallow is still wet, you can add googly or candy eyes
You can use a piping bag holding melted candy to add facial features to the marshmallow ghost or pumpkin pops. Or, go with edible pens to achieve even sharper features.
The best part about this recipe is that you can customize it for any season by altering the colors of the candy melts. So you can have these as a delicious and colorful dessert when you lay the table for any holiday, for that matter. For example, you can use candy noses and pretzel antlers while making Christmas reindeer marshmallows. Just think a little and you can come up with novel ideas.