There are so many fabulous Pinterest boards to follow, and with autumn approaching I decided to share with you 5 of my new favorite Pinterest Boards for Autumn.
I'm sure there are HUNDREDS of awesome Autumn Boards on Pinterest, so be sure to share with me if you have one you suggest I follow. Lord help me, how I love Pinterest! 
Top 5 Pinterest Board for Autumn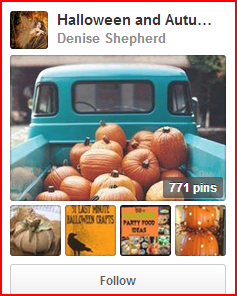 Click to go to the board.