Real Fruit Popsicles: A Refreshing Summer Dessert
If your kid is fussy about having his daily portion of fresh fruits, this recipe provides a more palatable alternative. Popsicles made with real fruit contain no added colors, sugar or preservatives and easily capture kids' attention due to their colorful and shapely looks. Plus, they form a refreshing dessert option for summer parties.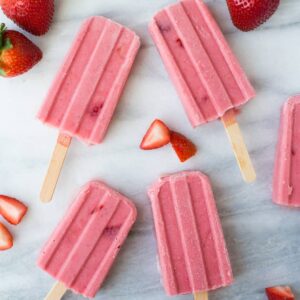 How to Make Real Fruit Popsicles
The recipe requires you to blend freshly cut fruit pieces with little water and ice, put them in ice pop molds, freeze and then take them out of the molds. It is that simple! Keep the nutrition quotient of the dessert high by not using any store-bought fruit juice.
Ingredients
1 cup strawberries

1 cup blueberries

½ cup blackberries

1 cup ice cubes

¼ cup water
Instructions
Wash all the fruits and remove the stems from the strawberries

Add the ice, water and fruits to a blender.

Blend on smoothie or high setting till the mixture becomes smooth

Pour the puree into ice pop molds

Freeze for 2-4 hours until the liquid solidifies completely
Ideas
Delicious real fruit mango popsicles can be made by pureeing 3 cups mango cubes and 1 cup water in a blender, adding 2 peeled and sliced kiwis and 2 sliced strawberries to popsicle molds and then filling the remaining part with the mango puree before freezing.
For making real fruit lime popsicles, whisk together ½ cup fresh lime juice and ¼ cup sugar until fully combined. Add 1.5 cups water and whisk again to combine. Then follow the same molding, freezing and unmolding process as described above.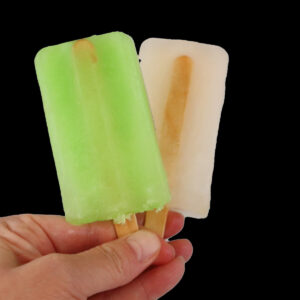 For real fruit watermelon popsicles, blend 4 cups freshly cubed watermelon, 1 cup fresh strawberries, 1 tbsp fresh lime juice and 2 tbsp honey in a blender until smooth. You might have to add more honey or lime juice as per your taste. The remaining steps remain the same.
We really like how the real fruit strawberry popsicles recipe can be customized to include your favorite fruits. If you want the fruit pieces to show, just puree one kind of fruit and retain the other types of fruits in the recipe as slices when you place them in molds before freezing. We bet you will love the looks!